How to Build a Motorcycle
by Michael Cantrell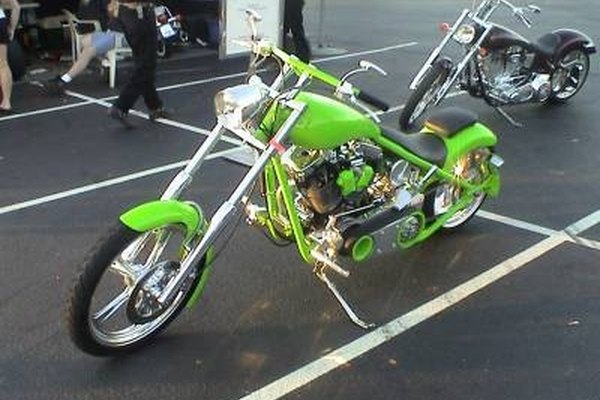 The ultimate dream of most motorcycle enthusiasts is to build a custom machine and personalize it to meet their needs. But you don't have to be a certified mechanic or work in a motorcycle repair shop to put together your own. All it takes is some basic tools, a motorcycle kit and a lot of creativity.
Motorcycle kits come in a wide variety of styles, from sports bikes to choppers. These kits differ in price, depending on the style and make, but the most basic run about $12,000. You can purchase kits from motorcycle shops or online.
You will need adequate work space to build your motorcycle, so clear out your garage and organize your tools. You'll need a torque wrench, lift, screwdriver and safety equipment.
Check your motorcycle kit and make sure all the parts that are supposed to be in your kit are present.
Most motorcycle kits come with everything you need, including the engine and transmission, which are already assembled. All you have to do is follow the directions to install these parts correctly. Only a minimal knowledge of tools and bike assembly is required.
Bolt the engine and transmission into the bike frame. You will need to use your torque wrench to do this.
Put the wheels and tires on your bike. This is a fairly simple step, similar to changing the tires on a car.
Remove the oil cap and pour motor oil into the engine as directed. Some motorcycle kits come with a canister of motor oil for you.
Paint your new customized motorcycle with a spray gun. This will help you apply an even coat to the frame and avoid missing spots. Put a coat of finish on your bike after the paint dries to give it a nice shine.
Take your motorcycle to the DMV and have it inspected to make sure it meets your state's riding standards for such things as turn signals and speedometers.
More Articles