How to Avoid a Luxury Vehicle Tax
by Derrell Legrear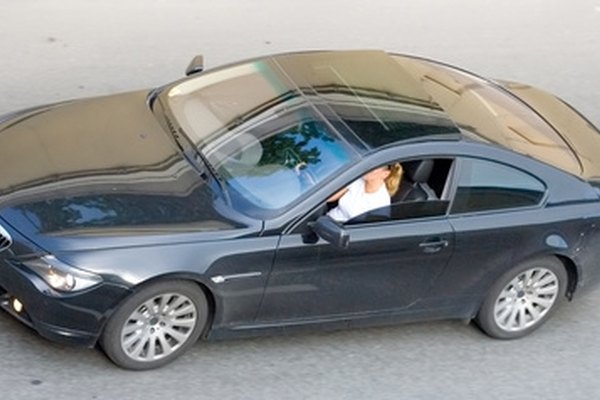 When purchasing a vehicle that is classified as a "luxury car," the tax criteria changes. Congress set the luxury vehicle price threshold at $57,466 as of July 2010. The tax can boost your final cost significantly. To calculate the tax amount, subtract the vehicle threshold from the sale price of the vehicle. You then subtract the Goods and Service Tax from the remaining amount and multiply by 33 percent, which is the Luxury Car Tax rate as of summer 2010. The tax itself is unavoidable, but there are ways to get around it.
Purchase a fuel-efficient luxury car, because the threshold is higher for luxury cars that are fuel efficient. If the car you want has a combined fuel consumption rating not exceeding 7.0 L/100km combined, the threshold is raised to $75,375 as of July 2010.
Buy the vehicle for commercial use. Your vehicle is not subject to the Luxury Car Tax if it was purchased for the purpose of transporting goods or used for business. Trucks, vans and utility vehicles usually qualify as commercial vehicles.
Look for an older model. The Luxury Car Tax applies to vehicles that are valued above the threshold, as long as the vehicle is no more than 2 years old. If you purchase a vehicle that is older than 2 years, it is exempt from the tax, regardless of value. You may want to consider the age of the vehicle when car shopping.
Lease, don't buy. If you have your heart set on a new luxury car, lease the vehicle for a few years before buying it. You still get to drive your luxury vehicle but avoid the hefty tax. At the end of the lease term, you can decide whether to turn in the car or buy it--make sure the option to buy the car at the end of the term is included in the lease agreement.
Negotiate the price and be willing to do without a few bells and whistles. As long as the car falls below the threshold, you avoid the tax. You may want to omit features that add to the price of the vehicle. You can always add options and features after the car is purchased.
References
Photo Credits
photo_camera Luxury Car sportscar from my luxury car series image by alma_sacra from Fotolia.com