How to Find the Value of Classic Trucks
by J. Johnson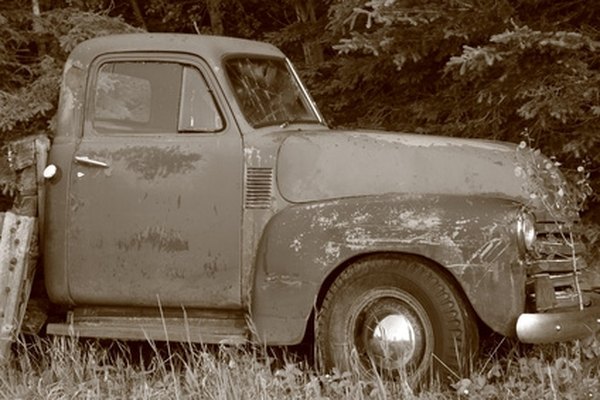 Your classic truck probably means a lot to you. Most people who own classic vehicles take excellent care of them, making sure the vehicle is serviced regularly and trying to retain all of the vehicle's original parts. After years of owning your classic truck, it may be time to find out exactly what it's worth. You might not be ready to sell yet, but knowing the value of your classic truck can help prepare you for a future sale.
Visit your local library to find books that offer information about the value of classic vehicles. You can search through the libraries online catalog, or you can ask the reference librarian for assistance.
Visit local bookstores to find books about classic vehicles, particularly trucks. At a bookstore, as opposed to a library, you may be able to find books that only deal with classic trucks.
Search online bookstores for books that offer values for classic trucks. When searching online, as opposed to looking in the library or a store, you may be able to find a book about your classic truck's particular make and model.
Look in the index of the book you find. The index should contain your particular make and model of classic truck, as well as the year. Once you turn to the page on which your classic truck is discussed, there should be a section on the overall value of the truck. You may also be able to find a section that helps you factor in damage when estimating the value of your classic truck.
Visit websites that offer information about the value of classic trucks, such as ClassicTruckShop.com. On this site, you can pick the type of truck you have, such as a Ford, and then search for your truck's year and special features, such as four-wheel drive or power options. The charts offered on the site include a price range that will tell you the value of your classic truck.
Contact an expert in classic vehicles to discuss the value of your truck. Experts can be found at body shops that service classic vehicles, at classic vehicle shows, or on the Internet. The expert may be able to further narrow down the value range for your classic truck, depending on its history and overall condition.
Tip
check Be sure to factor in damages, such as body damage, and unoriginal parts, such as a replaced transmission, when determining the value of your classic truck. An expert can help you factor in these considerations if you don't have the experience with classic trucks or the expertise to do so yourself.
References
Photo Credits
photo_camera Old Grunge Truck image by Brenda Carson from Fotolia.com