How Does a Used Car Auction Work?
by Claudette Pendleton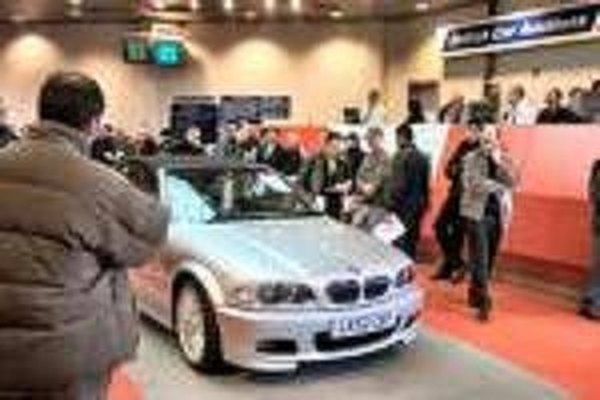 Auto Auctions
An auto auction is a way to sell vehicles through an auction bidding system. However, mostly used cars are sold at auto auctions. The various vehicles sold at auto auctions include used rental cars, cars returned after the lease has expired, slow-selling cars that were traded-in at auto dealerships, as well as hot-selling cars that dealers may be capable of selling over the manufacturers suggested retail price (MSRP). At times, there are also exotic collector-style cars (new and used) that are auctioned at car auctions.
How Does a Used Car Auto Auction Work?
When auto dealers and consumers attend a used car auto auction, they usually carry a little book referred to as the Kelley Blue Book, or NADA, for auto auctions to assist them in making the proper bid. The Kelley Blue Book lists most of the makes of vehicles, the models and the price that they should sell for according to the condition of the vehicle. That is, according to whether the vehicle is in fair, bad, or good working condition overall. Of course, the dealers, as well as many consumers, would like to bid on the vehicle of their choice and pay a lesser amount than what the Kelley Blue Book has printed because this means that they have received a very good deal on the vehicle and especially for licensed auto dealers who desire to acquire a profit when they resell the vehicle at fair market value. Vehicles are sold "as is" at used car auto auctions. Moreover, used car auto auctions can also consist of severely damaged, previously flooded and/or rebuilt cars. Therefore, it is very important to research the vehicle as much as possible before bidding on a vehicle at a used car auto auction. Some used car auto auctions permit the purchaser/bidder to pay a fee to warranty the engine, the body and the frame for at least 30 days. At some used car auction sites, the potential purchaser is allowed to drive the car before the bidding process starts. Some vehicles are posted on websites for the bidder to view weeks prior to the auction date. A bidder can, therefore, phone the auction site and retain information about the car so that he can do a title search and other research on the car before the bidding date occurs.
Types of Used Car Auto Auctions
There are many types of used car auto auctions. Online auto auctions, like eBay, for example, are one form of a used car auto auction. Online used car auto auctions require the bidder to make a bid for the vehicle over the Internet. The purchaser cannot see the vehicle beforehand to inspect it. Nevertheless, whoever wins the online bid is obligated contractually to purchase the vehicle which he has not previously seen or even inspected. However, depending on the situation, online used car auto auctions may work out well for some. Another type of used car auto auction is a wholesale auto auction. These auto auctions are, generally, only open to licensed auto dealers and directed by Manheim car auctions. The general public is not permitted to enter wholesale auto auctions. Public auto auctions are open to anyone interested in bidding on a vehicle. There are also police and government auctions. Police and government auctions are generally open to anyone who desires to bid on the vehicles within their inventory. Insurance auto auctions, as well as salvage auto auctions, are additional types of used car auto auctions; however, they are typically open to only licensed auto dealers. Regardless of which type of used car auto auction a bidder chooses to attend, it is important that bidders are careful not to get a lemon for a car or pay more than expected.
More Articles
Photo Credits
photo_camera www.caranddriving.com, www.kk-est.com, www.dominionautoauction.net