How to Troubleshoot an EZ Go Golf Cart Rear End
by Alan Temple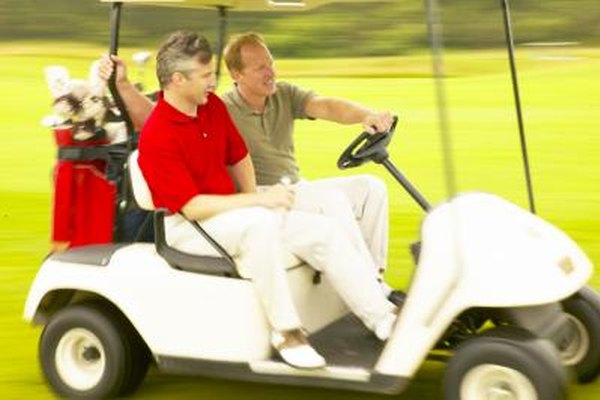 The EZ Go golf cart allows players to get around the course with the minimum of fuss in the fastest time possible -- assuming, of course, the machine is in proper working order. Narrowing down the problems you are having to the rear end does, at least, narrow down the areas which you need to troubleshoot. If you have the appropriate know-how, you can focus on the exact cause of your problem.
1
Visually inspect the tail lights of your EZ Go golf cart. A malfunctioning or broken taillight can be caused by the light itself or the fuse; remove the light cap and put in a new one If that doesn't work, check the fuses which can be found underneath the driver seat.
2
Ensure the rear axle is sufficiently lubricated to avoid friction-related damage. You should be lubricating the rear axle every 12 months and replacing it after five years.
3
Check the rear tires for inflation levels or any sign of damage. Golf cart tires need to be kept at proper inflation and all four tires should have the same level of inflation, so compare the back tires with the front tires.
4
Recharge the battery. located toward the rear end of the cart. Diminished power can lead to a number of other problems and the unit not running properly.
Photo Credits
photo_camera Photos.com/Photos.com/Getty Images