How to Build a Traditional Ford Hot Rod Roadster
by braniac

Over the years the cream of the Old Car hobby has always risen to the top. The Traditional Ford Hot Rod Roadster is the Creme de la Creme!
Step 1
You will begin by securing an Early Ford Body. Model "T", Model "A" or 1932-1934 will work. Make sure the body is in solid condition. Many repair panels are available, in fact Entire Bodies are available NEW. You will also need to track down any trim or extra piece to complete the body (Hood top and sides, Dash, Floor Boards, and Windshield.
Step 2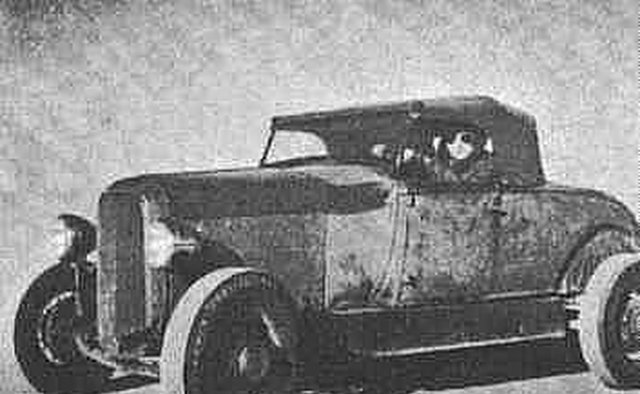 Next, you will need a frame. The 1932 Ford frame is popular under 1928-1932 Ford Roadsters. It will need to be narrowed to fit under the "t" and "A". A 2x4 steel tubing frame can also be "BUILT". But for a traditional car, you should use a Ford Frame. Suspension wise, it's up to you... But a dropped "I" beam front axle on Split wishbones with a reversed eye Transverse leaf spring is hard to beat! Don't forget new shackle bushings! The rear suspension is mostly hidden, so some modern Coil overs could be used. Of course the first guy that climbs under will know right away. A transverse High Arch "A" spring with 'Bones will 'keep 'em smilin'. Brakes should be 1940-1948 Drums all the way around. 1940 Steel wheels are always a hit as well. Once the chassis is a'rollin, check and recheck your ride height. There is NO CURE for a Hot Rod with a BAD attitude.
Step 3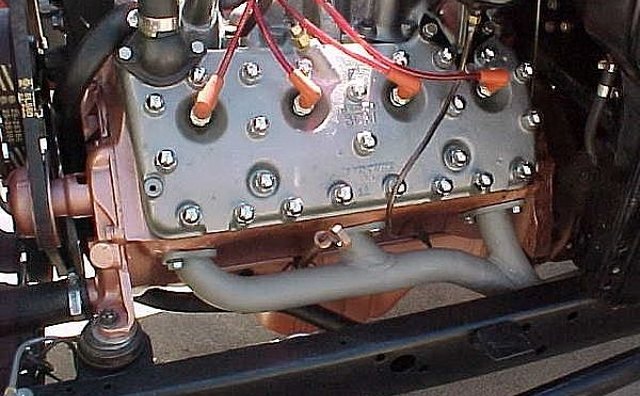 The drivetrain is next. A REAL traditional Ford Hot Rod Roadster SHOULD have a Flathead V-8. You are OKAY, if you run a HOT Banger motor, but the flathead is king. If you are LOST in the 50's, go with the Rocket v8, Cadillac or Chrysler Hemi. A Nice smallblock Chevy or "Y" block ford is okay too. BUT REAL HOT ROD Roadsters run Flatheads! The 59ab was the Grand daddy of them all! In recent years, guys are GOING FAST with the 1949-1953 Flatheads. As long as it's a flathead... GO FOR IT! Transmissions are along the same lines...... a Top loader 3 speed with Lincoln Zephyr gears is a CLASSIC in and of itself. "Zephyrs" are available aftermarket! Try to use a 1939 box if you can. Keep the toque tube and you will be the envy of the "Reliability Run"! Quick change Rearends are LEGENDARY! Halibrand is the HOLY GRAIL... but Winters makes a nice 'MODERN' quick change. Listen to those gears HOWL!
Step 4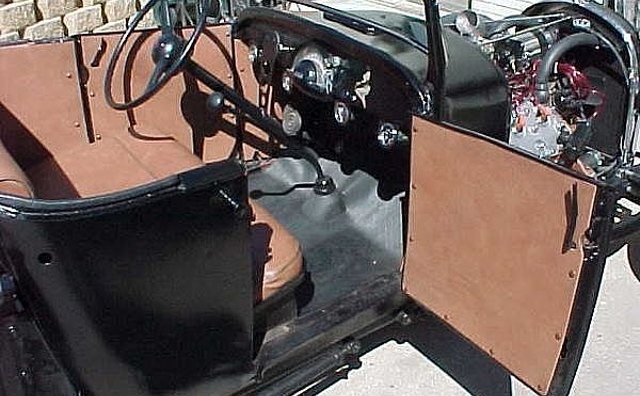 Time to put that body on the chassis. Henry Ford used Plywood for the floors. If it was good enough for HENRY...... The Traditional Ford Roadster Dash is SIMPLE! A few gauges. Just enough to keep tabs on that MILL! A rubber mat to cover that plywood and a Nice CUSHY Roadster front seat. Door panels and trim are optional, but try to keep it simple. Old Hot Rods are Built to GO FAST! Looking Pretty is secondary. Don't forget a period steering wheel. Back in the DAY, racers used SAW BLADES, cut out and wrapped in TAPE (the metal wouldn't shatter. a "BELL" wheel will look GREAT and they TOO are available NEW! Finish her off with some simple wiring and MAYBE a fuse block (old Hot Rods didn't have one.
Step 5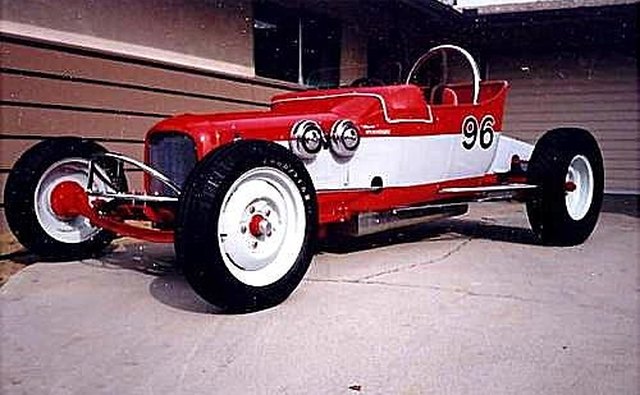 Time for trim and details. The grille shell (radiator shell) is a FOCAL POINT on old Hot Rods. For Model "T", try a nose from a tractor, truck or Model "A" shell. For Model "A", the Deuce shell is IT! For '32....don't even ask. If you have to ask.. you will be asked to leave NOW. And 1933 and 1934 look FANTASTIC with 1935-1938 Ford Truck (narrowed) or 2 1940 Ford hood ends welded together (Pierson Bro.s coupe). If the Grille is a FOCAL POINT.... HEADLIGHTS are the PERSONALITY! Little headlights, BIG Headlights, Accessory Headlights... it's UP TO YOU! Just remember, the old timers didn't even RUN headlights! (or a windshield). And about Windshields... Try to get something CLOSE to stock and CHOP IT. It will look a LOT better than something home made or MODERN! Spend the money! With that stuff figured out, time for Tail lights! The classic is the 1939 Teardrop. But also consider the 1948 Chevy and 1950 Pontiac. They look GREAT. Nothing beats ONE stock Model "A" or '32 tail light for that EARLY look! Hubcaps or No Hubcaps? It depends on the look you are going for. Big Tires on the back and Little tires on the front will help with the LOOK! Firestone Dirt track Specials and Front RIBBED tires are available. Also, consider Wire Wheels or Wide 5's for a different look!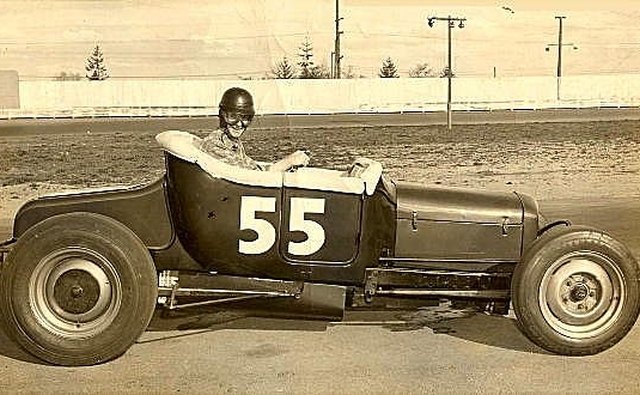 Finally, A TRUE HOT ROD is NEVER FINISHED! Especially a Traditional Ford Hot Rod Roadster! You may decide to paint it. What color? What else.... Henry Ford' s FAVORITE COLOR! BLACK! Chrome is okay too. It won't make it go any faster, but it sure does LOOK GOOD! And Accessories! Don't get carried away. A connecting rod column drop, License plate topper, SCTA badge on the dash, Leather straps holding the hood down, and a CUSTOM tonneau to cover the interior are ALL Period Perfect ADD-ONS, and will make your ROD stand out!
Tips
Try to stay TRUE to Tradition.
Be Creative
Give it or BEST Shot!
Warnings
Be careful, Cars can be dangerous.
Realize that Old cars can be expensive to build!
Items you will need
An Early Ford Roadster Body.
An Early Ford frame.
A Flathead or Vintage V8 engine.
More Articles