How to Tie Down a Truck Camper on a 2500 HD Chevy Pickup
by Sarah Shelton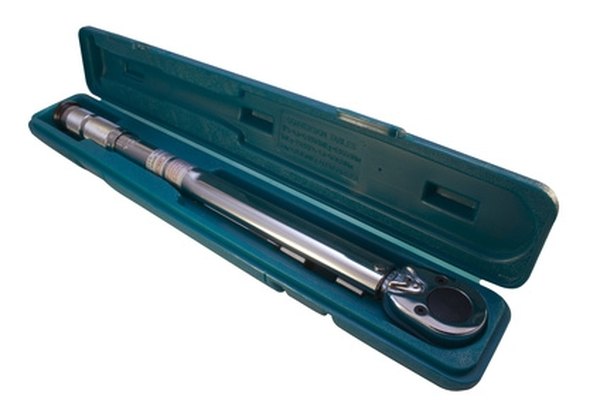 Chevrolet calls their 2500HD pickup truck their "most powerful heavy duty ever." So it's no surprise that owners will use this truck for heavy work and play. With a maximum payload capacity of over 4,000 pounds, this truck can carry more than its fair share. When adding a truck camper, it is important to secure it properly. This prevents shifting during travel, and protects you, your truck and the camper. Many people prefer the universal nature of frame-mounted tie downs, like those made by TorkLift.
Place the truck camper on your Chevy truck.
Line up the tie downs with the holes on the truck frame underneath the bed.
Place a starwasher and platewasher on a 2-inch bolt. With a bolt fisher, thread the bolt and washers into the hole on the side of the truck's frame. Leave the bolt fisher attached to the bolt until installation is complete.
Place the 1 1/2 inch bolt through the top of the tie down into the truck bed. This bolt does not get any washers on it.
Place a starwasher and a flatwasher on a 2-inch bolt. Insert this bolt through the other side hole on the tie down into the bed crossmember.
Use a torque wrench to tighten all the bolts to 80 foot pounds.
Attach a chain or turnbuckle to the anchor point on the camper. Hook the other end of the chain or turnbuckle to the tie down. If you are using a turnbuckle, hand tighten until it is snug.
Repeat steps two through seven for the other tie down.
Tips
check Make sure that your Chevy is wired for your camper before installing the camper.
check Remove all debris and clean the bed before installing the camper.
check TorkLift, a manufacturer of frame mount tie downs, recommends using a bed mat underneath your camper shell to protect the bed of your Chevy truck.
References
More Articles
Photo Credits
photo_camera torque wrench in box image by Christopher Dodge from Fotolia.com