What is a Sprinter Van?
by John Albers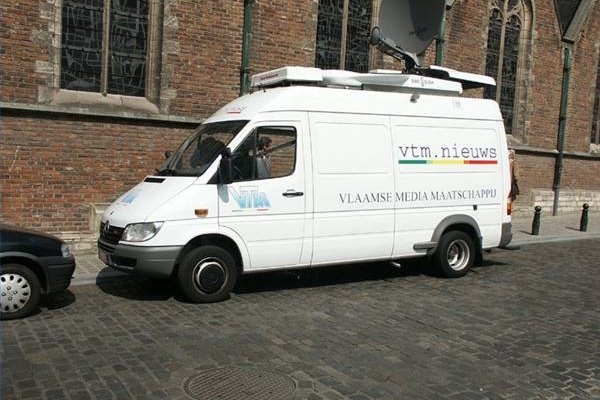 A Sprinter Van is the colloquial name for the Mercedes-Benz Sprinter, a transport van used by small businesses throughout much of Europe, South America and the United States.
Form
The Sprinter Van is available in multiple configurations. It comes as a 4-door minivan, a 2-door pickup, a 4-door cab and a 4-door minibus. It has a low center of gravity and wide body, allowing for maneuverability without reducing cargo carrying capacity. The cargo space is tall enough for most adults to stand upright inside without trouble. The standard color is Arctic White.
Specifications
Sprinter Vans are capable of carrying up to 3,000 lbs. of cargo without taxing the engine. There are significant options for engines. From 1995 to 2000, the van was a diesel model only, offering 2.3- and 2.9-liter engines. It then went to 2.1-, 2.3- and 2.7-liter engines. The vans average about 200 inches in length and almost 100 inches in height.
History
The first Sprinter Van was produced in Europe in 1995 to replace the previous van made by Mercedes-Benz: the T1. The Sprinter Van was not introduced into the United States until 2001, being marketed and licensed by Daimler/Chrysler first as the Freightliner and then as the Dodge Sprinter. This model did not sell well, thanks to the many other more affordable vans available in the U.S. The second generation of the Dodge Sprinter was produced in 2006. They were shipped in from overseas and reassembled. This new model did significantly better than the previous one and was voted 2007's Van of the Year by several prestigious magazines.
Benefits
The most immediate benefits of the Sprinter Van are their speed and maneuverability--significantly better than one would expect with such a large vehicle--combined with their cargo capacity. This makes for an excellent vehicle for most small businesses. Another point is the Sprinter Van's fuel efficiency. While other vans in their class can get an average of 16 miles per gallon, the Sprinter Van averages 20, making for a smart buy.
Early Problems
The first generation Sprinter Vans produced by Daimler/Chrysler were plagued with electrical difficulty, making them a poor business choice compared with their competitors at the time. The second generation Sprinter Van is a much more satisfactory vehicle, though more expensive.
More Articles
Photo Credits
photo_camera http://commons.wikimedia.org/wiki/File:Mercedes_Sprinter-VTM_Nieuws-2004.04.15.jpg