How to Replace the Oil Sending Sensor in a Corvette C5
by Christian Killian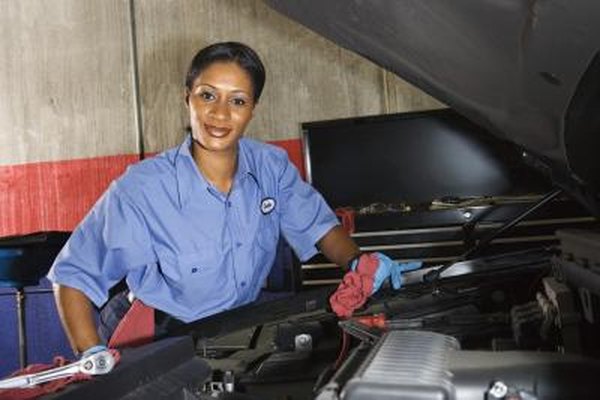 The oil pressure sensor or switch in your C5 Corvette is an important component of the car's engine system; the sensor monitors the oil pressure conditions inside the engine. The C5, manufactured by Chevy from 1997 to 2004, came with a fuel injected 5.7-liter V8 engine during the entire manufacturing run. The oil pressure sender is located on the top, rear part of the engine, on the intake manifold, between the injector runners and the firewall. The sender is a small cylindrical sensor with a metal base and plastic upper connector. It can be replaced by an average DIY mechanic.
1
Open the hood of your C5 Corvette and locate the oil pressure sensor on the rear of the engine. It is most accessible from the driver's side of the engine compartment, and is located on top of the engine, between the firewall and the intake.
2
Release the locking clip on the wiring harness connector. Pull the connector straight off the sensor body and lay the wiring harness connector aside for now. The wiring harness connector is located on the top of the sensor.
3
Remove the sensor by turning it counter-clockwise, using a deep socket and ratchet. Discard the old sensor and thread a new socket into the hole on the manifold. Threading it in by hand will help avoid cross-threading of the sensor or the manifold.
4
Tighten the sensor with a deep socket and ratchet, making sure you keep the socket straight on the sensor. If the socket leans to one side, it will crack the plastic body of the sensor.
5
Plug the wiring harness connector into the top of the new sensor, pushing it down until the locking tab engages the tab on the sensor body. Close the hood, start the car and check the oil pressure gauge on the instrument panel to ensure the sensor is working.
Photo Credits
photo_camera Jupiterimages/Comstock/Getty Images