How to Replace a Headlight in a Pontiac G6
by Ian Cooper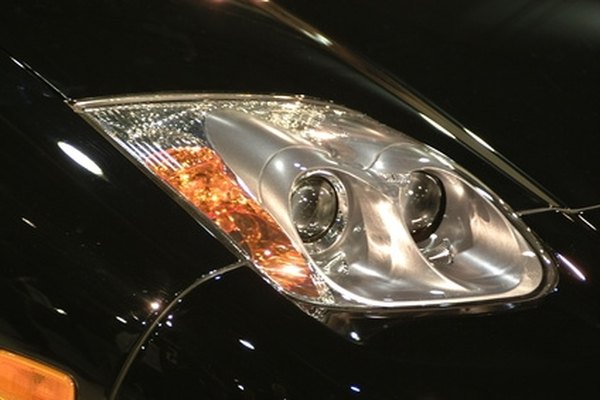 A headlight bulb in a G6 may fail for several reasons, such as moisture buildup, age, or front end damage to the vehicle. Replacing a damaged bulb should be a priority to ensure your safety when driving. The process of replacing a headlight in a Pontiac G6 can be a little trickier due to the snug-fitting headlamp assembly, but it is definitely within the car owner's ability.
Open the hood and remove the pair of headlamp assembly securing screws.
Remove the front grill fasteners by lifting them out from below.
Remove the front grill and pull out the headlamp assembly from the vehicle.
Release the ball stud from its retaining clamp in the fender bracket by pulling the headlamp assembly.
Turn the bulb access cover counterclockwise to remove it.
Pull out the bulb assembly by turning the bulb socket counterclockwise and disconnect the socket from the headlamp wiring harness.
Remove the headlight bulb from its socket and replace it with a new bulb.
Reinstall the access cover by turning it clockwise and push the headlamp assembly back into place, being sure to put the ball stud back into the retaining clamp.
Push the front grill back into place.
Reinstall the front grill fasteners and the pair of headlamp assembly securing screws.
Tips
Make sure your starter switch is off to prevent short circuiting.
Make sure to use only 12-volt bulbs.
It may be necessary to readjust the headlamps after replacing the bulb.
You may want to apply tape along the edge of the bumper and headlight assembly to avoid scratching the paint.
Warning
Be careful when handling Halogen bulbs; they can burst if damaged as they contain pressurized gas.
References
More Articles
Photo Credits
work of art headlight image by Jorge Moro from Fotolia.com