How to Replace the A/C Blower Motor on an F150
by Howard Altman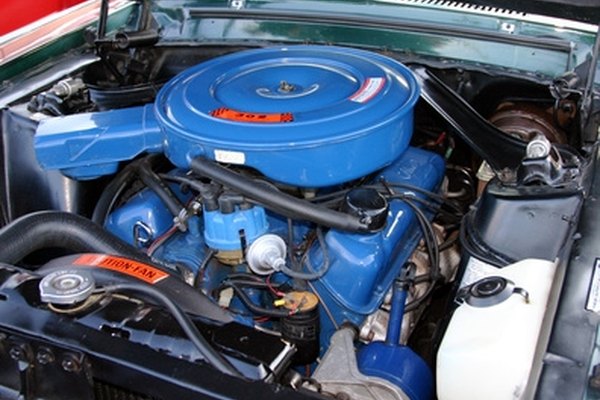 The air-conditioner blower motor in a Ford F150 pickup truck is mounted in the engine compartment. The blower motor is secured to the heater case with several screws. The heater case is located along the firewall on the passenger side of the engine compartment. Removing and replacing the A/C blower motor is a fairly simple task.
Disconnect the cable attached to the negative battery terminal. Use a socket wrench to loosen the battery cable. While disconnected, clean the negative terminal post and the battery cable end with a wire brush.
Disconnect the wires or wiring harness from the back of the blower motor. The back of the motor faces the front of the engine compartment; the wires should be clearly visible and easy to reach.
Remove the screws that secure the blower motor to the heater case. Some screws are not visible; you will need to feel around for the screw heads.
Pull the blower motor from the heater case. Remove the blower wheel from the motor shaft by squeezing the clamp. The blower wheel should easily separate from the shaft.
Mount the blower wheel on the new motor shaft and reattach the blower motor with the screws removed in Step 3. Attach the wires to the A/C blower motor and reconnect the negative battery cable to complete the task.
Warning
close Leaving the electrical system "hot" when working on your vehicle can cause short circuits and blown fuses.
More Articles
Photo Credits
photo_camera Auto Engine image by Andrew Breeden from Fotolia.com