How to Repair a Small Rust Area on a Car
by Bryan Clark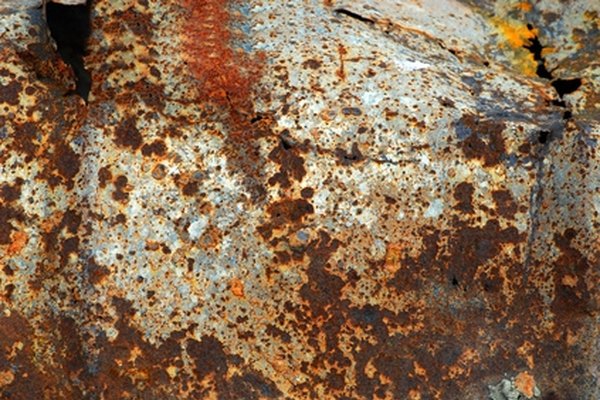 The longer you own a car, the more likely it is that you'll start to develop rust spots. As long as the rust is treated when it's a small spot, it's a simple problem to fix. Left untreated, rust will spread over the entire surface of your car, eating away at the metal in its path.
Rub the area around the rust spot using a cloth and some rubbing alcohol. This will clean the area around the rust spot and remove any excess rust, as well as pieces of your clear coat or top coat that may still exist in the area.
Use a coarse grit sandpaper to sand the area that's rusted, as well as 1/4 to 1/2 inch around the spot. It's important to overlap a bit--you leave rust to spread otherwise.
Apply primer with a paint brush. Overlap the rust spot by 1/4 to 1/2 inch to ensure complete coverage. Let the paint dry completely before moving on.
Use a knife to apply cellulose stopper directly over the primed rust spot. This will fill in any minute holes and keep rust from coming back.
Use a medium grit sandpaper to sand the primed area. Blow the debris away.
Apply spray-on touch up paint to cover the primed area. Use quick and light strokes, spraying in a side-to-side motion, six to eight inches above the surface of the primed area. Be sure to overlap slightly so that the paint blends in with the older painted surfaces on the vehicle. Apply two to three coats. Let each coat dry for six to eight hours before applying the next coat.
Tips
check If you make mistakes, or you aren't happy with the finish, you can always re-sand the spot and start over.
check As an optional step, use a clear coat to protect the finish and match the rest of your car. Clear coat is sold in spray containers, and is applied just like the paint in Step 6. One to two coats should do just fine.
References
More Articles