How to Remove a Yamaha Apex Seat
by Brianna Collins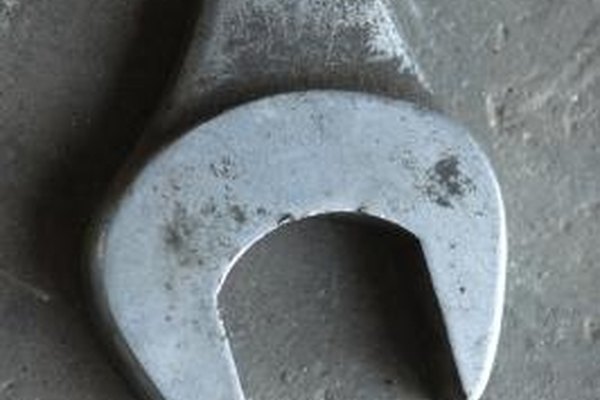 A trail-ready snowmobile meant for long rides, the Yamaha Apex comes with a number of features intended to improve rider comfort. One of these features is its thick, padded seat, designed to raise the rider's hips an about 2 inches for optimum comfort and rider positioning. Removing the Apex seat is an uncomplicated process that requires little time or concentration. For riders looking to access parts and service the Apex, you'll need to do more than just remove the seat.
Seat
Make sure that the Apex is turned off and parked on level ground before beginning.
Locate the seat bolts on all sides of the Apex seat that attach it to the snowmobile.
Using an adjustable wrench, loosen each bolt by turning it counterclockwise. Remove all the bolts.
Lift the Apex seat from the snowmobile and reverse the steps for seat installation.
Tips
check Remove the Yamaha Apex's shroud and covers to access important parts and systems including the engine, battery, fuses, cooling system and more. For those wishing to service the Apex, seat removal is unnecessary. Loosen the fasteners located on either side of the front shroud. Lift the shroud slowly. When it is slightly raised, unhook it from the shroud stay and carefully remove it. Here, owners can access the engine and spark plugs. To reinstall the front shroud, reverse the removal steps. Remove the shroud as listed above in order to remove the left and right side covers. By removing these covers, owners can access parts including the engine oil tank. Loosen the fasteners on each side cover and lift each cover away. Again, for re-installation, simply reverse the removal steps. Remove the top cover by first removing the front shroud. Owners can access the battery, fuses, and cooling system by removing the top cover. Unscrew the top cover screws and cable guide. Then loosen the quick-fastener screws, disconnect the main switch coupler, the DC jack coupler and lift the top cover away. Reverse these steps to install the top cover.
check Owners can find information about which cover must be replaced to access a specific part or system in the Yamaha Apex owner's manual.
Warning
close Ensure that the Apex seat, shroud and covers are all securely fastened and bolted down before operating the snowmobile. If not, unsafe riding conditions can occur.
References
Photo Credits
photo_camera Jupiterimages/Photos.com/Getty Images