How to Quiet Down the Inside of My Civic
by Jillian Hahn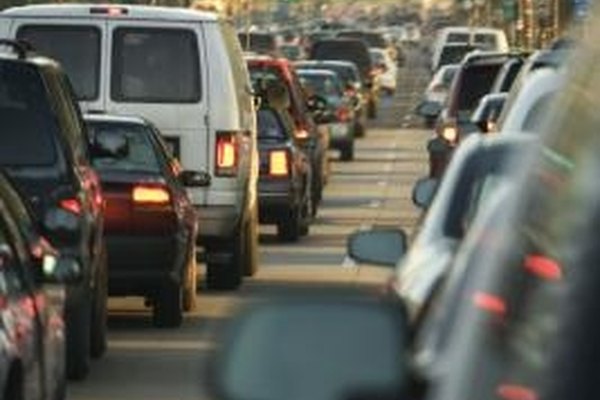 Honda Civics are terrific commuter cars. They provide excellent gas mileage along with a comfortable, quiet ride. However, despite the great ride quality the Civic provides, driving can still be a noisy endeavor when dealing with other cars and trucks on the road, tire noise, construction sites and more. Those looking to reduce these unwanted noises can do so by adding sound damping to their Civic, which will provide a quieter and more relaxing ride.
Steps to quiet down the inside of a Civic
Decide how much of the car you want to add sound damping to before you purchase your damping material. The more areas of your Civic that you add sound damping to, the quieter your car will become. However, quality sound damping material is not cheap and can be time consuming to install. Figure out what you want to do and purchase accordingly.
Remove the pieces from your Civic that you want to add sound damping material behind. Dynamat, a popular brand of sound damping material, recommends treating your car in the following order: doors, trunk, rear deck, floors, roof, hood, then fenders.
Clean the exposed metal areas with rubbing alcohol to remove any dirt and grease that will prevent the sound damping material from properly adhering.
Cut the sound damping material to fit the exposed metal.
Spray the glue onto the metal surface to which you will be applying the sound damping. Only do small sections at a time. For instance some pieces come precut in 12-inch by 36-inch pieces, a good size to work with.
Apply the sound damping material to the glue. Use a roller to push out any air bubbles you see while doing this step. Repeat until you cover all areas of the car you desire to have sound damping behind.
Reinstall all of the car's pieces you removed to allow installation of the sound damping material.
Tips
check If you find the sound damping material hard to work with, use a hair dryer to warm the material. This will make it more pliable.
check Sound damping material can also be applied in patches (covering 25 to 50 percent of an area) to keep a specific panel in your car from resonating.
References
More Articles
Photo Credits
photo_camera Thinkstock/Comstock/Getty Images