Mercedes Sprinter Specifications
by Phil Whitmer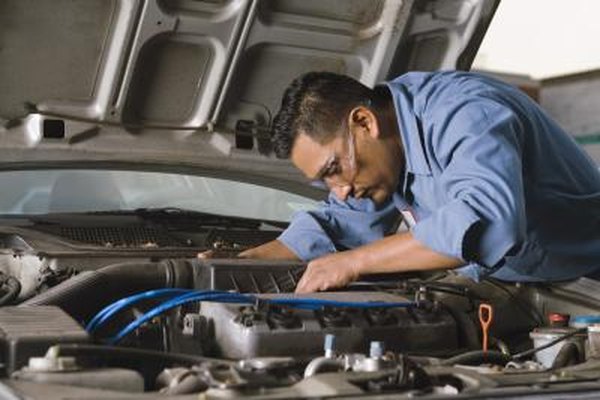 The Mercedes-Benz Sprinter is made by Stuttgart, Germany-based Daimler AG and sold as a passenger or cargo van and as a chassis cab. It comes as a standard high roof, 144-inch wheelbase version or with a high roof and 170-inch wheelbase.
Engine
The 2010 Mercedes-Benz Sprinter 2500 high roof passenger van with a 170-inch wheelbase comes with a BlueTEC 3.0-liter, 24-valve, V6 diesel engine. It produces 188 horsepower at 3,800 rpm and 325 foot-pounds of torque at 1,400 to 2,400 rpm. It's an intercooled, turbocharged motor with electronic fuel injection and a bore and stroke of 3.27 inches by 3.62 inches.
Chassis
The van has rear-wheel drive, five-speed automatic transmission and rack and pinion steering. The independent front suspension has reinforced leaf springs with live rear suspension. It has 16-inch wheels and 245-mm-wide radial light truck tires.
Dimensions
The Sprinter is 273.2 inches long and 79.7 inches wide, with a height of 107.5 inches and a wheelbase of 170.3 inches. Its interior height is 65 inches. The curb weight is 6,162 pounds. It seats 12 passengers and has a tow capacity of 5,000 pounds.
Photo Credits
photo_camera Jupiterimages/Comstock/Getty Images