How to Install a Slide Topper
by Adam Raphael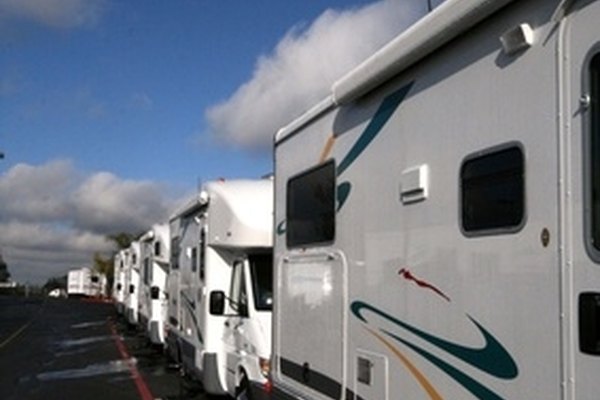 If your RV has a slideout, a room that slides out of the side of the RV, you can benefit from a slide topper. It's an awning installed so that the base of the awning is attached to the RV side above the slideout panel. The bottom of the awning is attached to the top of the slideout, so when you open the slideout room, the awning is pulled open with it. The awning then provides a cover to the top of the slideout, keeping leaves, dust and dirt out of the track and mechanism inside the slideout.
Attach the channel bracket of the slide topper horizontally so it is just above the top opening of the slideout. The channel bracket is the long channel that the fixed end of the slide topper will fit into. Screw the channel bracket to the RV with a power drill. The channel should be facing down.
Fix the two loose brackets to the top corners of the slideout. These brackets are hollow cylinders that the movable end of the slideout fits into. Drill the two brackets onto the corners of the slideout so that when you eject the slideout, the brackets will move with it. The brackets should be positioned horizontally.
Slide the lip of the slide topper into the groove in the channel bracket. Have a friend hold one end while you pass the other along the bracket.
Fit the metal rod sticking out of the rolling mechanism into the closest loose bracket as you push the slide topper along the channel. The rod is protruding from the end of the slide topper where the rolled-up awning is being held.
Insert the spare rod included with the slideout through the slideout and into the other loose bracket.
Fix the rod in place by inserting a rivet through the end and pushing it into place, using a riveter. Drill through the brackets on the slideout to secure the slide topper in place. Pre-drilled holes are there.
Fix the slide topper to the channel bracket by drilling through the lip and the bracket.
Tip
check Look for a slide topper that is suitable for the climate you will be using it in.
Warning
close Measure your slideout before purchasing a slide topper to ensure you can fully extend the slideout.
References