How to Install a Blower for a Detroit Diesel
by Jeff Woodward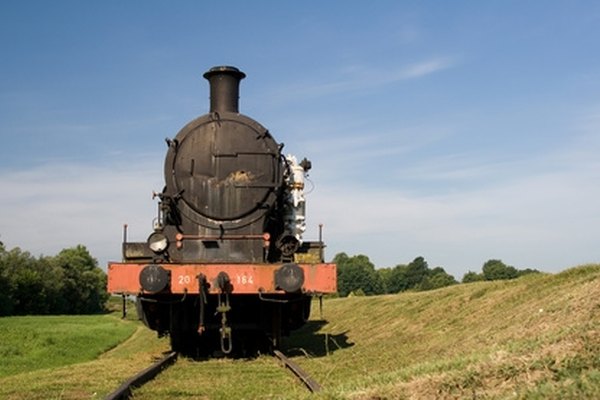 The blower was an integral part of the air system of Detroit Diesel 53, 71 and 92 Series engines. The blower supplies fresh air for combustion to the cylinders using two rotors that spin from power used by the gear train. The rotors also supply a continuous displacement of air to the engine for cooling purposes. The blower housing and rotors are aluminum while the rotor shafts are steel to provide proper bearing arrangement.
Removal of Blower
Remove the linkage to the governor control levers and set to the side. Proceed to remove the screws which hold the governor cover to the governor housing. Remove the governor cover and the gasket.
Remove the two bolts which hold the governor spring housing to the governor housing. Remove the spring housing and set to the side.
Loosen the hose clamps that are on the hoses and push the hoses back onto the fuel rods. Wipe away any excess fuel residue with a shop rag.
Remove each valve cover from the engine. Use a shop towel to wipe away the oil from the bottom of the valve covers.
Disconnect the lower fuel rods from each injector control lever. Unscrew the pins connecting the fuel rods to the control link lever then proceed to remove the upper fuel rods.
Remove the blower shaft plate from the blower. After the plate is removed pull off the snap ring and remove the blower shaft from the blower.
Remove the blower drive support by unscrewing the two bolts holding it on. Pull the drive assembly free from the governor fork by slightly turning the drive assembly. Set the drive assembly off to the side.
Press out the dowel pins that are holding the blower to the engine block rear plate. Remove the four bolts that connect the blower to the top of the engine block. Lift the blower and governor assembly from the engine. Set the blower down on a clean flat surface. Cover the blower with a plastic sheet or shop towels to prevent debris from entering the rotor area.
Warning
close The rotors spin freely in the blower. Do not put your fingers near the rotors as they may get pinched.
References
Photo Credits
photo_camera steam train engine image by dinostock from Fotolia.com