How to Install Amplifiers in a Jeep Wrangler
by Elle Cordero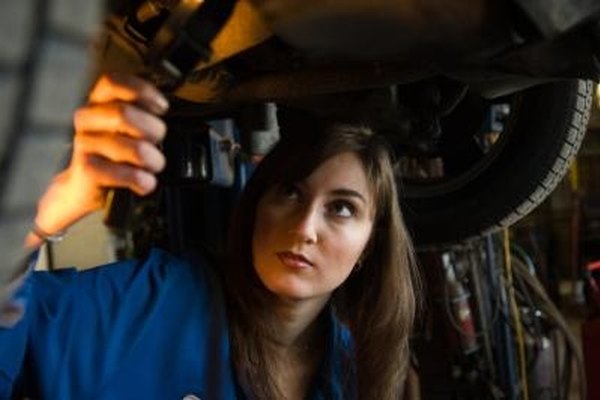 Jeep Wranglers offer you the option of riding around with your top down. The open air design can present challenges when it comes to installing an amplifier, however. Amplifiers can be easily exposed to the elements if proper precautions are not taken upon installation.
Choose where in your vehicle you would like to install the amplifier. Your safest bet with a Wrangler will be under the backseat as it will be least exposed to the elements there.
Secure the amplifier under the backseat using an industrial grade hook and loop fastener or screws. The last thing you want is to have your amplifier sliding around under the backseat of your car, where it might get damaged.
Run the power wire for your amplifier from the positive terminal of the car battery to your amplifier. You will need to run the wire through the firewall and under the vehicle's carpeting. Attach the power wire to the positive terminal of the car battery.
Run the ground wire from the negative terminal of the amplifier to a clean metal area on the chassis of the car. Make sure the metal area you use to ground your amplifier is free of rust or paint, as these can affect contact between the ground wire and the metal. Drill a small hole into the clean metal area and bolt the ground wire to the metal area.
Connect the remote power wire to the power wire (usually a blue colored wire) of your vehicle's head unit. Connect the RCA cables to the RCA jacks of the head unit, then run these wires under the carpeting of the car and connect to the amplifier. Run the speaker wires from the amplifier to each speaker and connect.
Photo Credits
photo_camera Jupiterimages/Photos.com/Getty Images