Information on the Ford F150 Engine
by Rob Wagner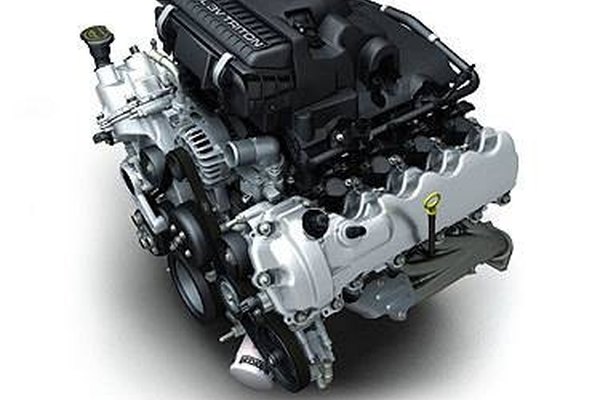 The Ford F-150 Series pickup truck has been powered by a variety of 6-cylinder and V-8 engines for nearly 25 years. The engines have become progressively more powerful, yet fuel efficient. The F-150 is part of the F-Series family of light-duty trucks, and succeeded the F-100 Series pickup. As a half-ton, and therefore, the smallest pickup in the family, it is not equipped for the larger V-8 and diesel engines.
Background
The Ford F-Series pickup has been produced by the Ford Motor Company since 1948. It was the top-selling pickup truck in North America for 31 years. The F-100 debuted in 1953, and set the standard for truck styling and engineering. The F-100 remained until 1983 when it gave way to the F-150 that remains today.
The 1980s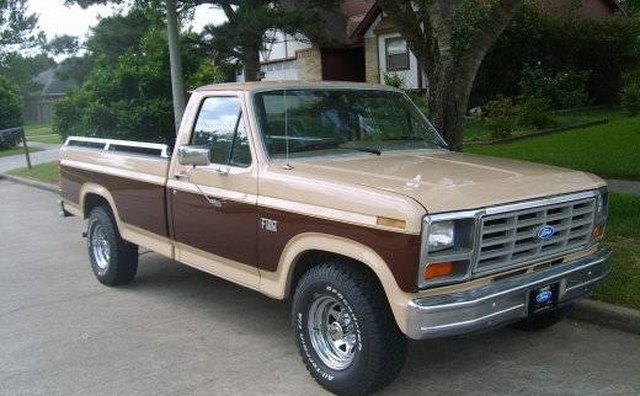 All Ford F-Series trucks came equipped with standard 6-cylinder engines and the optional V-8s. Five engine options were available for the seventh generation 1984-85 F-150: the base 300-cubic-inch straight-6 generating 115 horsepower, two versions of the 302 Windsor V-8 at 130 and 185 hp and two versions of the 351 Windsor V-8 at 150 or 210 hp.
Fuel Injection
In 1988, the F-150 could be equipped with the fuel-injected 351-ci, now referred to as the 5.8-liter V-8 that generated 210 horsepower and 315 foot-pounds of torque. The 4.9-liter straight-6 was available through 1991, and rated at 145 hp. A 5-liter V-8 generated 185 hp. A 4-barrel carbureted 5.8-liter V-8 provided 210 hp.
The Lightning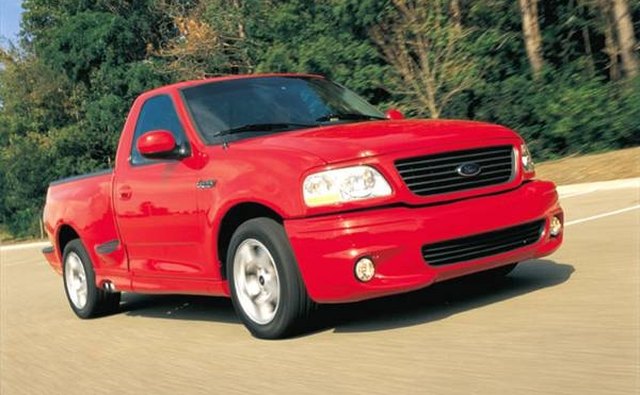 In 1993, Ford launched its limited production F-150 Lightning performance pickup developed by retired race car driver Jackie Stewart. The 5-liter V-8, produced through 1996, initially generated 205 hp and 275 foot-pounds of torque. Later, horsepower was boosted to 240 with 340 foot-pounds of torque.
Straight-6 Discontinued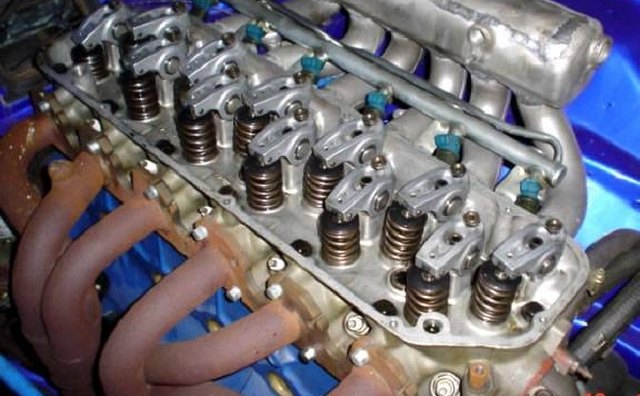 By 1997, the venerable straight-6, which had served Ford pickups for nearly 50 years, was dropped in favor of a new more fuel efficient, compact and reliable V-6. Ford tinkered with a V-6 in the early 1980s, but discontinued it. Based on Ford's already existing 3.8-liter Essex V-6, the 4.2-liter Triton V-6 provided 202 hp. In addition, the 5- and 5.8-liter V-8s were replaced by the smaller and more economical 4.6- and 5.4-liter V-8s.
Harley-Davidson Edition
In 1999, Ford introduced its Harley-Davidson edition to honor the iconic American motorcycle manufacturer. The F-150 featured the Harley logo and a performance package. The engine in 2002 was a 5.4-liter V-8 offering 340 hp and 425 foot-pounds of torque. The limited performance edition Lightning had the horsepower of its 5.4-liter V-8 boosted to 380 hp.
Today
References
More Articles
Photo Credits
photo_camera Ford Motor Company