How to Fold Down a Truck Seat
by Jeremiah Blanchard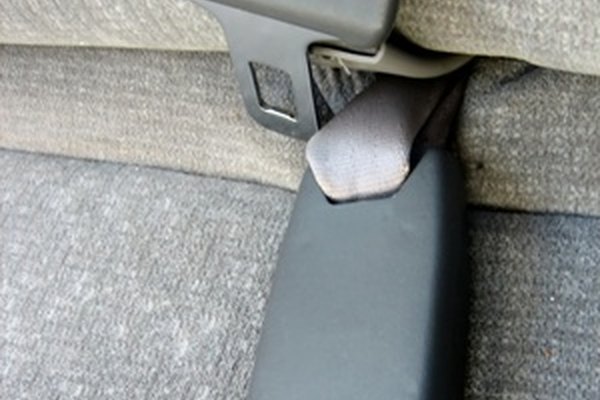 Today's trucks offer many amenities, including seats that fold down to make room for equipment or to reach a jack, tools or hidden storage compartments. Trucks today are built with single cabs or, when room is needed for more passengers or storage, with extended cabs or crew cabs. In many trucks, back and front seats can be folded down to accommodate cargo. All trucks are built differently, but folding down the seat is generally a universal process.
1
Locate the seat's adjustment lever. Depending on your truck model, this may be electronic or manual, and it's usually found at the seat corner where the seat meets the backrest or on the side of the seat.
2
Pull the lever, hold it, and simultaneously pull the seat back to the desired position. If you're adjusting a truck's back seat, hold the lever and pull the seat backrest down, on top of the seat. Some back seats have a sectional adjustment, which means that you can pull down the driver's and passenger's side separately using the same process.
3
To pull down a front seat, pull and hold the adjustment lever and fold the seat to your desired position, to the front or back, just as with the back seat. For electronic seat adjustments, locate the button that folds the seat backward or forward. These buttons should be on the side of the seat, or they could be on the driver's side door. Push and hold the button that folds the seat until it reaches your desired position.
Tip
check Read your truck owner's manual for detailed instructions on how to remove or adjust the seats.
Warning
close Ensure that your seats are in a proper, comfortable, upright position while driving. Sitting on a folded seat can be dangerous in a moving vehicle.
References
Photo Credits
photo_camera seat belt receptacle image by Albert Lozano from Fotolia.com