Dodge Caravan Speedometer Issues
by Rob Kemmett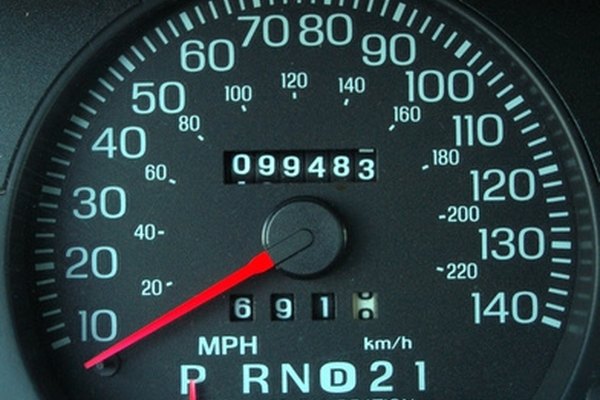 The Dodge Caravan is a series of minivans produced by Dodge, first released in 1984. As of 2010, Dodge still manufactures the Caravan. During the course of its existence, Caravan owners have experienced malfunctions with their speedometers. It is dangerous to drive without any indication of your speed, which is why the problems surrounding the Caravan's speedometer need to be attended to in a timely manner. Luckily, there are only a few causes of Dodge Caravan speedometer malfunctions that have been reported.
Wiring Problems
Complaints logged with Automotive Recalls for Consumers (ARFC) and About Automobile state that electrical problems interfered with the function of the speedometer. Electrical failures within the Caravan caused by faulty wiring affected the power locks, warning lights and the function of instruments such as the temperature gauge and speedometer. According to the complaints logged with About Automobile, this issue most commonly affected the 1996, 2003 and 2005 Dodge Caravans.
Needle Defect
According to complaints registered with ARFC, Caravan owners experienced their speedometers failing to record their driving speed. While accelerating, the needle on the speedometer would stay at zero MPH, not allowing the drivers to see how fast they were going. In other cases that were reported with ARFC, the speedometer needle would randomly bounce back and forth, giving no accurate registration of the driver's speed.
Instrument Panel
The speedometer is located on the dashboard on what is called the instrument panel. The instrument panel contains devices such as your fuel gauge, temperature gauge and speedometer. According to complaints logged on aboutautomobile.com, owners of the Dodge Caravan report to have experienced complete loss of power to their entire instrument panel due to a blown fuse.
Photo Credits
photo_camera speed image by Kevin Chesson from Fotolia.com