How do I Unlock a Honda Accord?
by Shanan Miller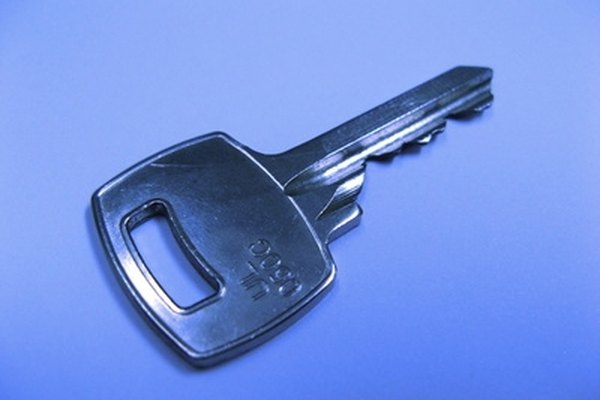 The Honda Accord made its debut in the United Stated in 1976, as a simple, gas efficient sedan model that did not offer power locks. In the late 80s, the Accord offered numerous power features (including power locks) to buyers. Throughout the 90s and beyond, a key-fob remote (used to lock and unlock the doors from a distance) became available, a now-common feature in today's market. There are several ways to unlock your Accord, although it depends on which model you are trying to access.
Take your car key and put it in the outside door lock by the door handle. Turn the key to the right or the left (depending on year) to unlock the door--you'll hear a 'click' sound when it's unlocked, otherwise turn the key the other way and test the handle (lift it to make sure it's unlocked).
Standing outside the vehicle, if you have a key fob, you can unlock the doors without using a key. Look for an unlock symbol among the remote buttons, and press it, firmly but quickly. Pressing it one time opens the driver's side door, pressing it twice unlocks all of the doors (including rear hatch, if equipped).
Sitting inside the car, you can unlock the doors in several ways. If the Accord is equipped with older door locks, you can pull the lock-knob upward to unlock any of the four doors individually (located at the top of the door by the window to the right-hand side). Some Accord models have the lock just below the door handle, in which case, you will slide the lock to the right to release the lock for each individual door.
Sitting inside the car, if the Accord does not have the older, manual door locks, then you have a power-lock feature that locks and unlocks the doors. By the door handle, but not part of the door handle unit, there is a button that shows a lock, one in the locked position, and one in the unlocked position. Tap the upper part of the button (which shows the picture of released lock) to unlock all of the doors at once.
References
Photo Credits
photo_camera key image by Bosko Martinovic from Fotolia.com