Corvette Quarter Panel Removal
by Wesley Tucker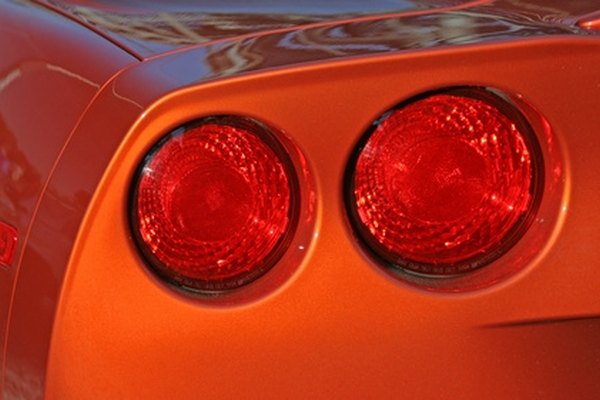 The Chevrolet Corvette was one of the first automobiles employing something other than metal or wood for body panels. The fiberglass used to sheath Chevy's sports car is still part of the car's construction 55 years later. Repairing a quarter panel, the largest body panel on a Corvette, involves its removal. It is not always possible to pull out a dent--the cracked panel will need patching and refinishing.
Removing Composite Body Panels
Although originally made of fiberglass, today's modern Corvette is equipped with what Chevy calls "composite body panels." Originally, the panels were strictly made fiberglass, epoxy resin and paint; today, however, additional materials such as different kinds of plastics, resins and other reinforcement materials give both strength and flexibility to the large body parts. Whenever you remove a quarter panel from a Corvette, do not force or try to pry it with a tool. If the panel does not remove freely after you believe you've removed all fasteners or overlaying body or frame parts, it means you've probably missed a fastener. Go over the area again, looking for recessed or possibly broken fasteners. A bolt or a clip with the missing head can still secure the quarter panel, but can be easily missed.
Removing Fasteners
The Corvette's composite quarter panel is secured with screws, clips and also some tongue-in-slot devices. The best way to remove a clip is keep some needle-nose pliers in hand and pinch the clip from behind and push it out. Trying to snag a clip with pliers and pull it out may ruin the clip, and possibly the portion of the body panel that it secures. Always use the correct tool for removing screws with either slotted Philips heads (cross slots) or hex heads (as found on bolts.) Using the wrong tool can strip the fastener and make removal very difficult. Chevrolet uses many hex-head screws to fasten these panels. Make sure the socket is tight, without any play. This will avoid rounding off the hex-head screws.
Removing the Quater Panel
You do not need to remove the rear wheel in order to remove the body panel, but doing so will provide easier access to the fasteners in the wheel well. Also, the body panel is fastened behind the interior panel in the hatchback. Don't force or pry when removing the body panel, and be sure to use the correct tools and to go all the way around twice to find hidden or damaged screws or clips. Removing the Corvette's quarter panel is not that complicated or difficult, but does require removing parts in the correct sequence to finally lift and remove the body panel.
Photo Credits
photo_camera corvette image by Julianna Olah from Fotolia.com