How to Convert Your Bicycle into a Moped
by Contributor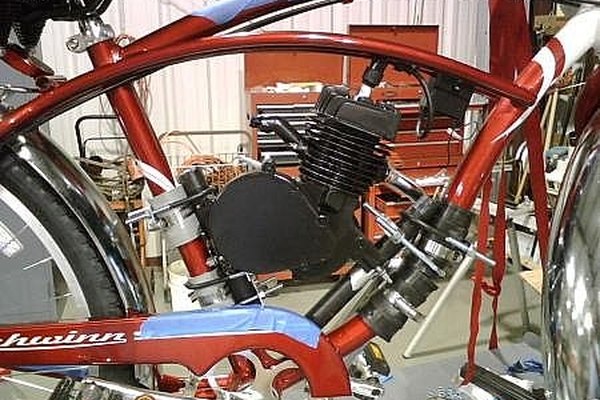 Make your 26" bike (Thats been sitting in the garage), motorized. One of my co-workers asked me to help him with this project. With these outrageous gas prices, it is time for we the public to start changing to alternative means of transportation. This one is really worth the price.
Tips
check

After your first ride you will need to adjust your choke.

check

you can put some holes in the muffler for more power.

check

If you would rather have a battery operated moped, the links will show you those as well.

check

Enjoy!!
Warnings
close

Keep clear of the muffler, It's hot.

close

Careful with traffic-you may go 35mph, but you can still get hurt.

close

Wear a Helmut
Photo Credits
photo_camera

http://www.zoombicycles.com/?gclid=CIqszfT2x5YCFSMgDQodeE9oLQ