How to Compare Mopeds and Moped Prices
by Contributor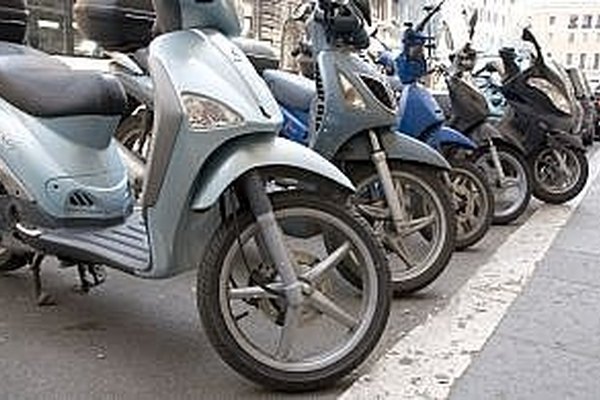 The price of a moped is one of the factors to consider as you compare mopeds. Here is a helpful guide for those looking to compare mopeds and their prices.
Compare mopeds by first understanding what makes a moped. The word moped comes from combining the words motor and pedal. A moped will have an engine that is less than 50 cc. If it is more than that, you are looking at a scooter. The top speed is approximately 45 mph for mopeds.
Look at the maximum load capacity as you compare mopeds. Capacities can range from a maximum of 200 lbs up to a maximum of over 350 lbs. You don't want to put added stress on the moped or scooter by going over the recommended weight limit. The weight will also effect the speed and gas mileage of the moped.
Consider the storage options of the moped as you compare them. If you plan on using the moped for a short work commute a style that comes with a storage compartment will makes things more convenient. Having optional storage can be a nice bonus for a moped owner.
Use online consumer resources to compare prices of mopeds. I have provided a helpful link for you in the resources section. Comparing prices from sites like Amazon can make finding the right moped much easier.
More Articles