How to Change the Fog Lights on a Dodge Charger
by Alibaster Smith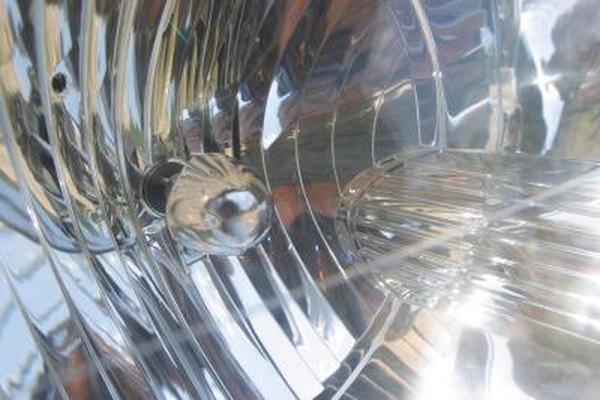 The fog lights on a Dodge Charger should be checked once a year to make sure they are functioning normally. Moisture can get inside the housing unit and cause the glass on the lights to explode inside the housing. However, fog lights typically burn out from regular use. When your fog lights do burn out, replacement lights can be purchased from most auto parts stores. You'll need the part number, stamped on the base of the old fog light, to make sure you buy the correct replacement light.
1
Open the hood and remove the screws on the back of your Charger's fog light assembly.
2
Pull the fog light housing assembly forward.
3
Disconnect the electrical connector from the back of the Charger's factory fog light ballast.
4
Remove the fog light. The Charger's fog light is held in place with two locking tabs. To unlock the fog light, turn the fog light counterclockwise and pull the light out from the back of the unit.
5
Insert the new fog light. Align the tabs on the fog light with the notches in the housing assembly. Turn the fog light clockwise to lock it into the housing assembly.
6
Reconnect the electrical connector to the ballast.
7
Slide the housing assembly back into the bumper and frame and thread and tighten the retaining screws.
Warning
close Do not touch the glass portion of the fog light as the oils from your fingers may cause the glass to explode inside the housing assembly.
More Articles
Photo Credits
photo_camera Photos.com/Photos.com/Getty Images