How to Change Your Cabin Air Filter
by Ron Cogan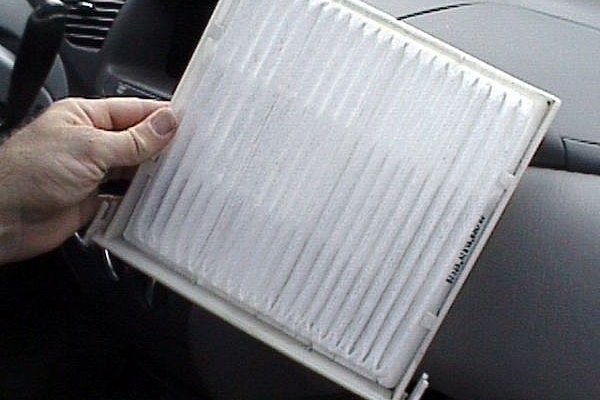 Cabin air filters help keep pollen, dust, soot, odors and exhaust gases out of your heating, ventilation and air conditioning (HVAC) system. A dirty cabin air filter can impede airflow and produce interior heating and cooling problems. It can also create health issues for any occupants, especially children, seniors and those with respiratory and allergy problems. Cabin air filters should be replaced every 12,000 to 15,000 miles and even more often in high pollution areas.
Determine if your vehicle has a cabin air filter. Most 2001 and newer models have filters. Upscale European cars began using them in the mid-1980s; American cars started about 1995. Look at your owner's manual. Some luxury models may have two or more cabin filters.
Locate the filter. Most are under the hood or beneath the dashboard, usually on the passenger side. Check behind the glovebox for a rectangular plastic cover. Look under the dash for a removable plastic filter cover in the HVAC case.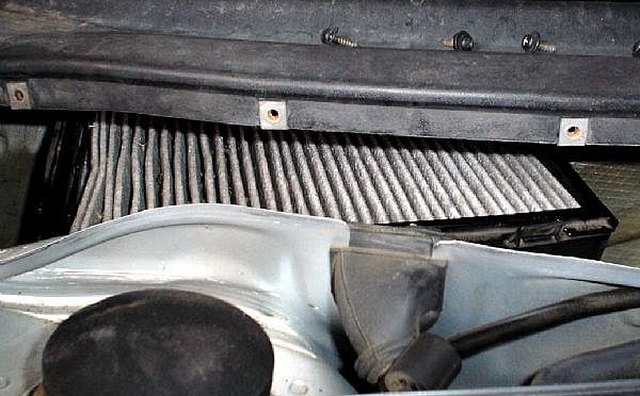 Remove the filter. Under-dash filters can often be removed without any tools by simply opening a small access door. Filters located under the hood may require removing other parts for access, such as a cowl vent louver housing, wiper blades, washer bottle or other items.
Take the old filter with you to the parts store when purchasing a new one. This helps assure you'll be getting the correct replacement. However, if you can't find the filter or replacement instructions, buy the filter first since it may include step-by-step instructions. Aftermarket replacements are more likely to include this information. A dealer's parts department should have a diagram showing these details if you buy an original equipment filter.
There are two basic types of filters - particulate and activated charcoal. The first type filters out road dust, bacteria, mold spores, pollens and other pollutants. The second additionally filters harmful gases and odors. If you have an odor problem or drive your vehicle in polluted areas or gridlock traffic, opt for the more expensive activated charcoal filter.
Vacuum the filter chamber before installing the new filter. Wipe with a damp cloth. Check the condition of gaskets and seals and replace if needed.
Tip
check Cabin filters should be replaced rather than cleaned.
Warning
close Don't remove the glovebox or other parts of the dash fascia to get to the filter unless absolutely necessary.
More Articles