How to Change the Battery on a Harley Softail
by Jim Murkot Sr.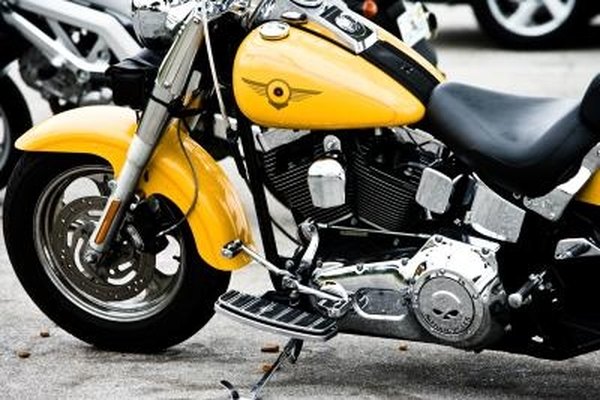 Changing the battery in a Harley-Davidson Softail is a relatively simple matter of removing the seat and disconnecting the battery terminals. It should take no more than 30 to 45 minutes to complete the process.
Remove the Seat
Turn off the ignition. Unscrew the seat fastener located on the top of the rear fender with a Phillips-tip screwdriver.
Loosen and remove the two large bolts located on the lower left and right undersides of the seat with a large SAE hex wrench.
Slide the seat toward the rear of the bike while lifting it up and away.
Change the Battery
Unbolt the negative battery cable with a 10-mm open-ended wrench. Do the same with the positive terminal.
Disconnect the rubber battery strap. Lift the battery out of its tray.
Install a new battery in reverse order.
Tip
Apply axle grease to the battery terminals to prevent corrosion.
More Articles
Photo Credits
Jupiterimages/Photos.com/Getty Images