CARFAX Alternatives
by Cellina LaForey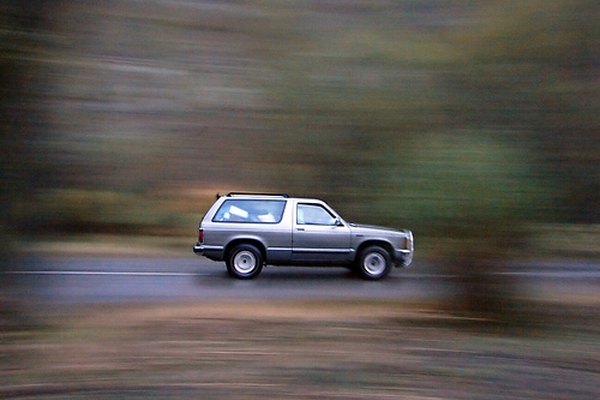 CARFAX is probably the most popular car history reporting service used when buying a used car. It provides useful information to help consumers make wise car buying decisions. Although its popularity has all but changed our vocabulary when referring to car history reports, there are alternatives to the CARFAX report. CARFAX is not the sole provider of used car history reports.
Other Car History Reporting Services
Services such as Carproof.com and Experian's Autocheck.com are CARFAX competitors. CarProof is especially popular in the Canadian market because it provides more thorough information on Canadian vehicles. Autocheck competes with CARFAX for the American car buying public. The fees for these reports vary in price, depending on the number of reports purchased at a time. There are, however, free alternatives for finding car history information as listed below:
Car Ownership Information
By visiting the Department of Motor Vehicles website, car buyers can find basic information such as legal ownership and number of liens. It's good to ensure the vehicle is being purchased from the rightful owner. Whether or not the car has liens may or may not make a difference. Usually the owner pays off the outstanding liens from the proceeds of the sale. Too many existing liens on a car, however, may be cause for concern.
VinCheck for Clear Title
There's a free service called VinCheck that will assist in compiling information normally found on a CARFAX history report. This CARFAX alternative checks for vehicle-specific information to determine whether or not the car has a free and clear title and whether the vehicle was listed as insurance company salvage.
Safety and Reliability Ratings
Safety and reliability information can be found on the CARFAX website, and the information is free. The ratings allow users to narrow their car-buying playing field to only those vehicles that meet the buyer's safety and reliability standards.
Vehicle Fuel Efficiency Information
The United States government provides an extensive database of fuel efficiency information. This information helps car buyers determine whether the vehicle they're considering is a gas guzzler or a cost-effective fuel economy model. It's not wise to buy a car because of a "great deal," only to find out that it will cost dearly in fuel over the years to come.
Vehicle Recalls: Internet Autoguide
Consumers can take advantage of the Internet AutoGuide's vehicle recall information. Having a printed report of the vehicle recalls is a great way to ensure that all vehicle recalls have been replaced and repaired before buying the car.
More Articles
Photo Credits
photo_camera Image by Flickr.com, courtesy of Hamed Saber