How to Buy Used Rims
by Jonathan Croswell
Tire rims are a popular way to customize your car. Many car owners don't bat an eye at spending thousands of dollars on flashy rims. They are also an often discounted item in online car accessory stores. The term "rims" is slang for "wheels" and refers to the metal cylinders connecting the tires to the axle. Whether you are replacing a broken rim or looking to upgrade to a more expensive model, you will need to make sure you know what you are looking for, and what rims fit your car.
Performance vs Function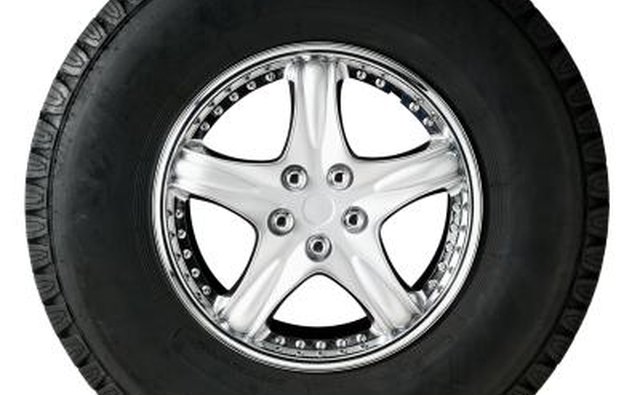 1
Decide whether you want performance or functional rims. Performance rims are designed for looks and are usually made from chrome or another shiny metal alloy, while functional rims are designed to meet certain handling standards in various driving conditions. You can find functional rims at junkyards, but for used performance rims, you will most likely have to go to a performance retailer.
2
Know what size rim your car needs. This depends on the size of your car. Many small compact cars use 13-inch rims, and the sizes only go up from there, with some SUVs and trucks using 27-inch rims. Look in your car's owner's manual to find out the size rim your car is built for.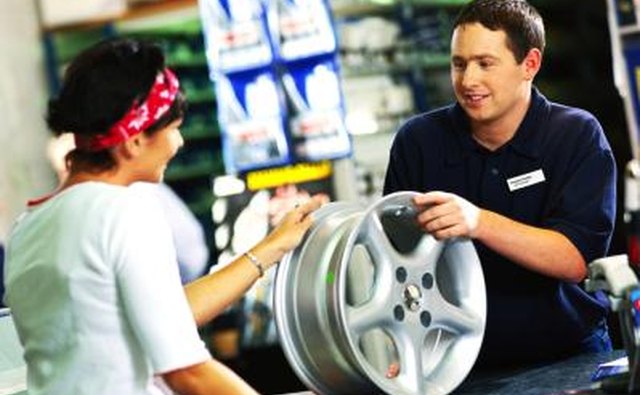 3
Visit a local dealer specializing in your car's make or a performance auto shop to get help from a car specialist as you try to decide what rims you want to get. Even if you plan to purchase from a junkyard, it is wise to talk to someone familiar with the rims you are looking into. You can also visit websites specializing in the sale of rims or browse a wheel catalog such as Southern Wheel Catalog, which will offer a wider variety of rims that may not be available in your region.
4
Choose the metal material used on your rims. Chrome and platinum are performance-based metals that are high in price and have a low life expectancy. Steel or aluminum tires, on the other hand, cost only a fraction of chrome and platinum, are much more durable and can last years longer. Chrome or platinum rims that already have scratches or visible wear and tear should be avoided--they will have a very short lifespan before needing to be replaced.
Tips
check Although you will find the cheapest rims at a junkyard or secondhand retailer, many used rims do not come with warranties and may pose a greater financial liability. Always check into the warranty offered on a rim before you purchase it.
check If you go to a dealer, ask about remanufactured rims. These are used rims that have been improved and made over to work as good as new, but they often come at a lower price than new rims. Many dealers also offer warranties on remanufactured rims.
References
Photo Credits
photo_camera Jupiterimages/Comstock/Getty Images