How to Build a Vendor Food Trailer
by Manuel Paucar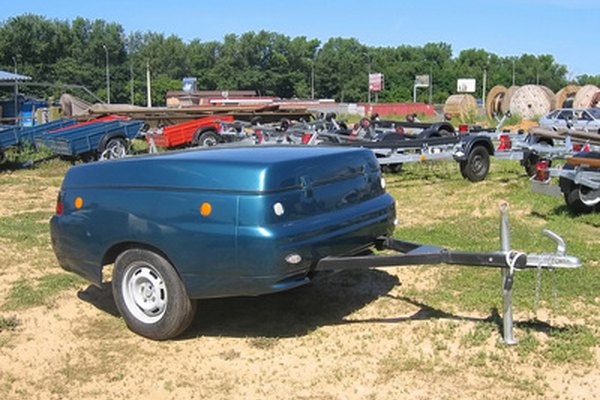 The food industry is not always about luxurious or fancy places. It's not always about where you go out to eat, but what you eat. This may be one of the principles of vendor food trailers, which give customers the chance of a delightful meal in an unusual location. The advantage of being outdoors is a reason to consider building a food vendor trailer.
1
Make a kitchen plan. They very first step is to measure all of the dimensions of your trailer to be aware of the space you're dealing with when it is time to place the cooking equipment.
2
Measure the equipment. Measure big equipment such as the fridge, stove, aluminum tables and the cash register to make sure they fit in the trailer.
3
Make a customer opening. Using the blowtorch, cut a three feet wide and two feet high opening on one of the sides of the trailer (the side opposite the back door).
4
Make a customer gate, a door that opens and closes, where you will serve customers. Use hinges to attach the piece you blowtorched in Step 3 to the edge of the customer opening to make a sort of door.
5
Place the equipment inside. It isn't as easy as it may look. The two aluminum tables must be placed next to the stove to make food preparation easier. The cash register should be next to the gate, and the fridge at the back part of the trailer.
More Articles
Photo Credits
photo_camera blue trailer image by Diana Mastepanova from Fotolia.com