How to Apply for a Handicap Placard
by Lynndee Marooney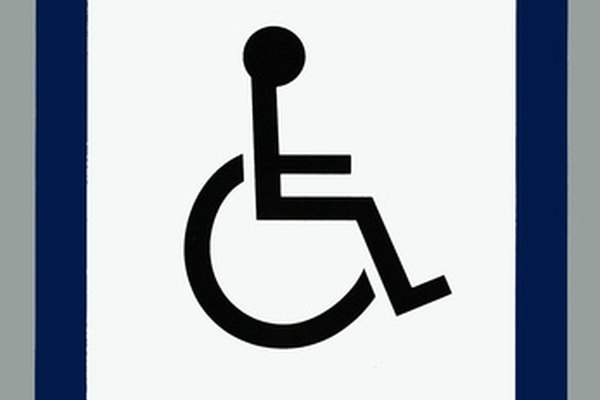 Handicap placards are plastic cards issued by state agencies that regulate motor vehicles. The placard is designed to hang from the rear-view mirror and gives you the right to park in handicap parking spaces. The handicap placard can be issued for both permanent and temporary conditions. Your medical provider is responsible for determining whether your medical condition is permanent or temporary and will fill out the paperwork accordingly. If your condition is permanent, you will also be able to receive handicap license plates for your vehicle.
Visit the Unofficial DMV Guide website and select your state of residence (see Resources). This will bring you to a page showing the specific rules for your state. Read this page carefully.
Visit the DMV List website and select your state (see Resources). This will take you to your state's official motor vehicle agency website. Most states will allow you to download the form for the handicap plates. If your state does not offer this option, visit your closest department of motor vehicles office, or other applicable office, to obtain the form.
Fill out the application completely. Use your legal name, as shown on your driver's license, on the form. Take the form to your medical provider. Your medical provider will give information on your condition, indicate whether the condition is temporary or permanent, and sign her name certifying the information is true.
Make a copy of the form for your records and return the original form to your local motor vehicles agency. In most cases, you will receive your placard immediately. If your state requires approval from a disability board or needs to verify your physician's statement, you will advised of that when you will be informed of the approval or denial. Once you have your placard, hang the placard from your rear-view mirror when parked in a handicap spot. Remove the placard anytime the car is in motion.
References
More Articles
Photo Credits
photo_camera handicap image by laurent gehant from Fotolia.com