About Air Compressors
by Jennifer Garcia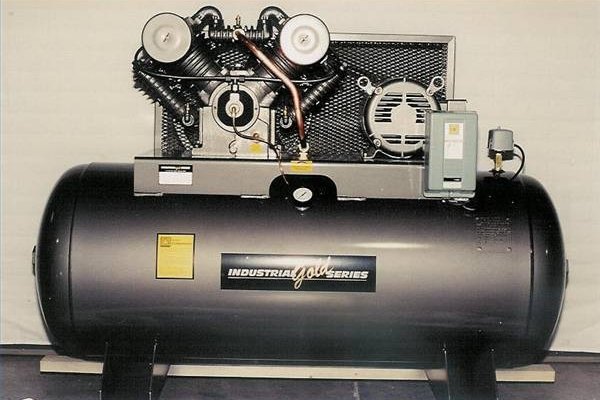 Though we may not be aware of the fact, compressed air is everywhere. The most common type of air compressor that we see is the type that pumps air into our tires at the gas station. There are a few different types of air compressors, though most of us probably don't know what they do or who uses them.
Types
There are a variety of air compressors available on the market today. They include: rotary screw, reciprocating piston, vane and portable. Though they may differ in size and shape, all air compressors are built to do the same things. They compress free air. The amount of air that a compressor can gather and compress depends on the pressure limit of the unit, itself.
Function
The air compressors most commonly seen by people is the reciprocating compressor. They are also known as "work horse" air compressors because they are used in a variety of places for a variety of reasons. You usually see these compressors on hardware store shelves, at the corner gas station, at car garages, in home basements and in residential garages. Reciprocating air compressors are usually the cheapest to buy, but have a high operating cost. Vane compressors are a little different in that they use a different type of technology to compress air. Air tool technology is used for this type of compressor. Most construction crews and road site repair crews use this type of air compressor. They are usually powered by diesel or gasoline but can sometimes also be powered by a propane motor. The rotary screw compressor is typically used for industrial applications. Portable air compressors are usually used by individuals and is a quick way to inflate a flat tire.
Significance
Air compressors are used for a variety of reasons and can be used for much more than just tire inflation. These tools can also power wrenches, nail guns and spray guns. Running tools off of air compressors is an easy way to make sure that your tools have enough power and force to complete the task at hand. In fact, tire stores typically use air compressors to power the tools they use to remove the lug nuts from tires. When replacing the lug nuts, one can be sure that they will be tight enough because of the force created by the air compressor, as opposed to hand-tightening the lug nuts.
Potential
When buying an air compressor, it's important to know how much horsepower the compressor's motor is capable of producing. Most motors' horsepower ranges from 1.5 to 6.5. Units that are used for industrial applications are available with more powerful motors and more horsepower. The higher the horsepower, the more of a workload the compressor can carry. Air compressor storage tanks are rated in gallons. The larger the tank, the higher the pressure and more air can be stored, as well.
Considerations
Like all mechanical tools, air compressors require maintenance in order to run properly. There are two types of compressors: Oil lubricated and oil free. The oil lubricated compressors need to have the oil changed on a regular basis. Most of the compressors used for industrial purposes are oil lubricated. Oil free compressors require less maintenance because their bearings are sealed. So long as they are not used for commercial purposes, these types of compressors should be able to provide plenty of power.
More Articles
Photo Credits
photo_camera www.alibaba.com, www.washburncompany.com