Upgrades for a C5 Corvette to Match 2008 Z06 Performance
by Justan Brandt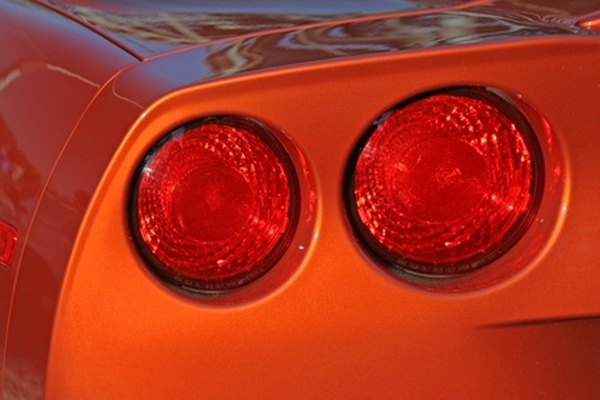 The Chevrolet Corvette is one of America's most iconic sports cars. The 1997 to 2004 Corvettes go by the name "C5." During the C5s final year, 2004, the Corvette Z06 was equipped with a 405-horsepower 5.7-liter V-8. During the 2008 model year, the Corvette Z06 got a 505- horsepower 7.0-liter V-8. Drivers of the 2004 Corvette Z06 have several options help it match and surpass the power rating of the 2008 Z06.
Supercharging
Vortech developed a supercharging system for the 2001 to 2004 Chevrolet Corvette Z06's LS6 engine. The system bumped the V-8 from 405 to 538 horsepower and increased torque to 483 pound-feet. Vortech discontinued the system, but you can still buy it through third-party suppliers.
Nitrous
ZEX has a direct port nitrous system that comes with everything necessary for a safe and correct installation. The kit can be adjusted to provide the C5 Corvette Z06 with 75 to 300 additional horsepower, but depending on the results, you may need additional engine modifications and enhancements.
Engine Swap
You can buy the LS7 engine in the 2008 Corvette Z06 directly from GM Performance as a crate engine. A custom engine swap using the 7.0-liter LS7 engine would provide the C5 Corvette with 505 horsepower and 470 pound-feet of torque.
Multiple Modifications
Using a combination of performance upgrades and weight reduction could result in the C5 Corvette Z06 performing as well as the 2008 model. The right combination of performance chips, headers, exhaust, balancing, intake and gearing can all create additional power. When installing these types of parts, you will need to account for the needs of every piece individually and figure out how it will integrate with the other performance parts. When adding multiple performance parts, the most accurate way to measure horsepower is to use a Dyno.
Photo Credits
photo_camera corvette image by Julianna Olah from Fotolia.com