How to Transfer a Vehicle Title in Minnesota
by Jamie Lisse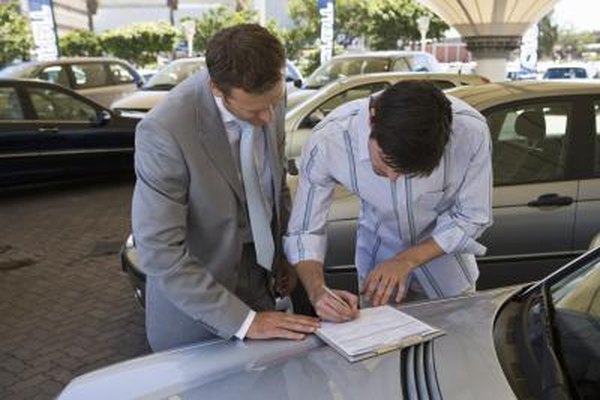 If you have just purchased or sold a vehicle in Minnesota, the title for the vehicle has to be transferred into the new owner's name. It is important to get the title transferred as soon as possible because the car title shows legal proof of ownership for the vehicle. The Minnesota Department of Public Safety (DPS) processes vehicle title transfers across the state through its Driver and Vehicle Services offices. In fact, there are almost 200 offices that process vehicle title transfers.
1
Flip over your Minnesota vehicle title to the back side to complete the "seller" portion of the title with the seller's details. This includes the date of sale, the odometer reading, and the damage and emissions disclosure statements. The seller must also sign the title before giving the title to the buyer.
2
Take the car title to your local DPS office. Only the buyer has to go to the office for the title transfer. If you are not sure where that office is located, use the Minnesota DPS website (see "Resources") to view office locations. Select "Vehicle: Including Titles and Renewals" from the drop-down menu at the top of the page to view the correct locations. Bring your Minnesota driver's license or a utility bill with your Minnesota address on it with you.
3
Complete the "Application for Title and Registration" at the Minnesota DMV to transfer the title. Only the buyer's information goes on the form. Once the form is completed by the buyer, present it to the clerk with the title signed by the seller. The buyer has to pay a title transfer fee, which varies depending on the year and type of vehicle.
4
Wait for the new title to arrive in the mail. The Minnesota DMV will mail the new title to the buyer using the address entered on the "Application for Title and Registration."
References
Photo Credits
photo_camera Jupiterimages/Pixland/Getty Images