Toyota Heater Core Removal
by Nathaniel Miller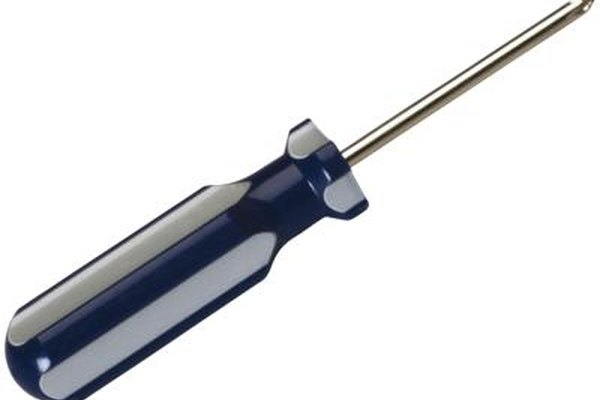 If your Toyota's heater is no longer working, it could be due to a damaged or leaking heater core. According to Austin Davis, an author for TrustmyMechanic.com, the heater core is a heat-exchanging unit that is mounted in the dashboard of your Toyota and provides heat to warm the air that is circulated throughout the passenger compartment. Cool air is pumped in from outside the vehicle, passed over the fins of the heater core and circulated in the cockpit of the Toyota. Over time, heater cores can sometimes fail and require immediate replacement.
Drain the Coolant
The first part of the process of removing a heater core is to drain the coolant from the entire cooling system of the Toyota. As the cooling system is a closed-loop system, this step is imperative to keeping coolant and water from spilling inside the car as you remove the heater core. Crawl under the front of the Toyota and find the coolant drain plug on the bottom of the radiator. Unscrew the plug and allow the coolant to drain into a container for disposal. Uncap the radiator to prevent the seal from creating a vacuum. Once all of the coolant is drained, disconnect the heater core hoses from the couplings on the outside of the firewall and drain any excess coolant from here, as well.
Disassemble the Dash
The heater core is located inside the dash and requires that the entire dash portion of the Toyota be disassembled. Unscrew the mounting screws holding the shrouding around the steering wheel and remove the shrouding. Disconnect the mounting screws on the center console mounting brackets and pull up forcefully on the console to remove it. Unscrew the screws along the edges of the lower dash and remove the plastic dash covering. This should expose the plastic box that houses the heater core. Remove the box to expose the heater core for removal.
Remove the heater core
With the dash disassembled, heater core removal is fairly simple. Spread a plastic sheet along the passenger side of the vehicle to prevent any extra coolant and/or water from spilling on the upholstery. Use a socket wrench to remove the mounting bolts holding the heater core--which looks like a small radiator--onto the mounting bracket. Use a screwdriver to remove the bolts securing the hose clamps on the hoses. Slide the hoses off of the nozzles and then pull the heater core out of the dash.
References
More Articles
Photo Credits
photo_camera Ablestock.com/AbleStock.com/Getty Images