How to Tow With a Ford Escape
by Bob White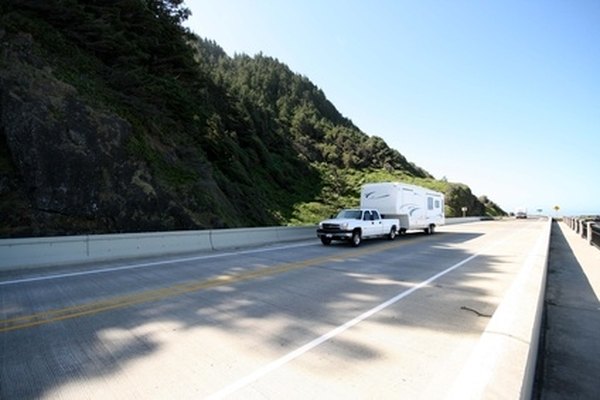 The Ford Escape is capable of towing a mid-sized trailer when equipped properly. With a little knowledge and some practice, you'll be safely towing a trailer in no time.
Determine the hitch weight capacity. This information is found on the hitch or in the Escape owner's manual. There are four weight-capacity classifications: Class I (up to 2,000 pounds), Class II (up to 3,500 pounds), Class III (up to 5,000 pounds) and Class IV (up to 10,000 pounds).
Calculate the trailer's total weight by adding its weight to the weight of the cargo. The trailer's weight will be listed on a data plate as GTW (Gross Trailer Weight). You will have to make a calculated guess of your cargo's weight.
Determine if you can safely tow the trailer and its cargo with your Ford Escape. The 2011 Escape is rated for 1,500 pounds with the 2.5-liter engine and 3,500 pounds with the 3.0-liter engine. The trailer's weight should be less than the capacity of the vehicle and also less than the capacity of the hitch.
Connect the trailer's coupler to the vehicle hitch. Close the hitch latch and secure it with a hitch pin. Fasten the trailer's chains to the vehicle, crossing them under the coupler. Attach the trailer's electrical connection to the vehicle's power supply.
Double-check all connections and inspect the vehicle and trailer for any possible safety concerns. It is wise to test the trailer's lights before every trip.
Tip
check If you are new to towing, practice on country roads or in an empty parking lot until you are comfortable with your vehicle's handling and braking when towing.
References
Photo Credits
photo_camera camping,trailer image by Greg Pickens from Fotolia.com