The Top Speed of a Corvette Sledgehammer
by Michael Bailey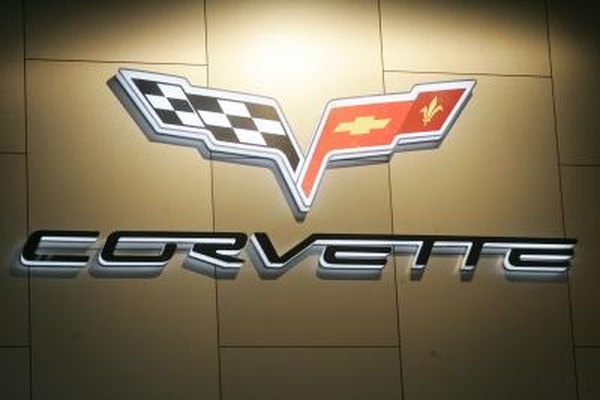 For nearly 40 years, Callaway Cars in Connecticut has been transforming maximum-performance versions of Chevrolet's Corvette into world-class, exotic supercars. Every piece of every Corvette is disassembled and inspected, then improved or replaced during Callaway's build process. Every engine and transmission is hand-built. The 1988 Callaway Sledgehammer was a unique project, with famed hotrodder, record holder and turbo guru John Lingenfelter teaming up with Callaway, in a twin-turbo attempt at creating the world's fastest street car.
Going to Build that Power
According to the Callaway Cars company website, the Sledgehammer was based on an existing Callaway Corvette, number 51 from the 1988 production season. John Lingenfelter hand-built the engine and replaced the standard Callaway twin-turbo setup with a pair of Turbonetics T04B-series turbos producing 22 inches of boost. Turbonetics says on its website that twin installations using this turbo are capable of over 1,000 horsepower. Lingenfelter and Callaway engineers modified nearly every aspect of a special NASCAR Bowtie block provided by Chevrolet. The Brodix heads, Mahle forged-aluminum pistons and Cam Techniques full roller cam were custom-made for the Sledgehammer. Lingenfelter modified and ported the heads, fabricated the tunnel-ram manifold and modified the throttle body. The final 350-cubic-inch result produced 898 horsepower and 772 foot-pounds of torque. Paul Deutschman designed the body and interior. The interior was left fairly basic except for safety engineering. The suspension control arms were relocated by Carroll Smith and tuned to lower the car by an inch. The transmission was a Doug Nash five-speed manual with an external overdrive unit.
This Amusement Never Ends
In Callaway's testing, the Sledgehammer's 0-to-60 time was 3.9 seconds, 0-to-100 went by in 9.4 seconds and the quarter-mile performance was 10.6 seconds at 127 mph. In October of 1988, the car was deemed ready. It was driven on the street from Callaway's Old Lyme, Connecticut headquarters to the 7.5-mile oval circuit at the Ohio Transportation Center test facility. With John Lingenfelter driving, the Callaway crew flogged out the wrinkles, finally setting the world record for a street-driven car at 254.7 mph on October 26, 1988. Then the car was driven back to Connecticut on public roadways. The car made the entire run with functioning factory air conditioning and a factory sound system. The Sledgehammer was the world's fastest street-driven car for 25 years, which remains the longest reign in history.
Photo Credits
photo_camera Mark Renders/Getty Images News/Getty Images