Top 10 Luxury 4 Wheel Drive Vehicles
by Mark Ivanko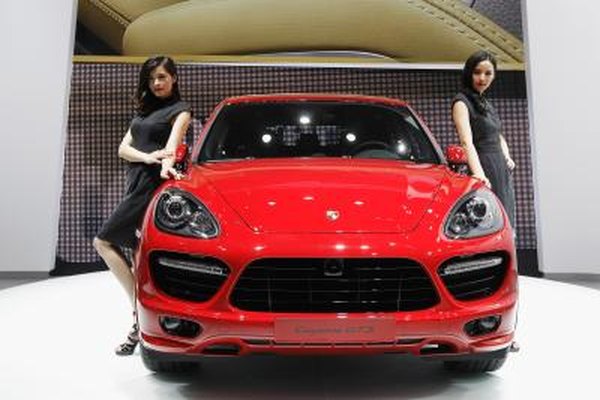 Today's auto manufactures have combined beauty, luxury, four-wheel drive and every convenience in between to bring you the ride of your life. These top luxury 4-wheel drive vehicles.
Porsche Cayenne
Available with your choice of three different engine options: V6, V8 or a V8 Bi-Turbo. The Porsche Cayenne is synonymous with luxury and four-wheel drive.
Porsche Panamera
Porsche's newest addition to its family lineup, the Porsche Panamera brings the words luxury and sedan together in a harmonious balance. Both the Panamera 4S and Panamera Turbo include four-wheel drive as a standard option.
Audi Q7
Available with standard seating third-row, the Audi Q7 is one of the most luxurious four-wheel drive vehicles available today. The Audi Q7 is available with either a V6, V8 or 6-cylinder diesel engine.
Audi S8
The Audi S8 is powered by the Lamborghini Gallardo's 40-valve V10 engine with four-wheel drive standard. The S8 is not only luxurious, but also is a performance giant in the luxury sedan segment.
Audi R8 V10
The Audi R8 V10 uses the same engine found in the Audi S8 and Lamborghini Gallardo. This four-wheel-drive luxury driver definitely will garner some stares while getting you through snow-covered mountains.
Mercedes-Benz S550 4matic
The Mercedes-Benz S550 4matic offers elegance and luxurious amenities in the four-wheel-drive category. From a full-leather dashboard to beautiful wood trim, this four-wheel drive vehicle is piece of art on wheels.
Bentley Continental Supersport
The Bentley Continental Supersport not only provides four-wheel-drive, a W12 power plant and the beautiful lines of British styling, but it also offers it owners the option of using Flexfuels. This combination of power, elegance and eco-friendliness makes this Bentley a serious four-wheel drive vehicle.
Lexus RX450h AWD
This hybrid SUV is a popular choice for environmentally friendly soccer moms and business men alike.
Lamborghini Murcielago LP 670-4 SV
The Lamborghini Murcielago LP 670-4 SV is luxuriously exotic-looking while providing the security of four-wheel drive.
Bugatti Veyron
What do you get when you combine a 8.0 liter, 16 cylinder engine with 4 turbos and an all-wheel drive system? The Bugatti Veyron. This car is extreme luxury and exotic looks all packed into one pricey package.
References
More Articles
Photo Credits
photo_camera Lintao Zhang/Getty Images News/Getty Images