How to Replace a Rocker Panel
by Eric W. Thompson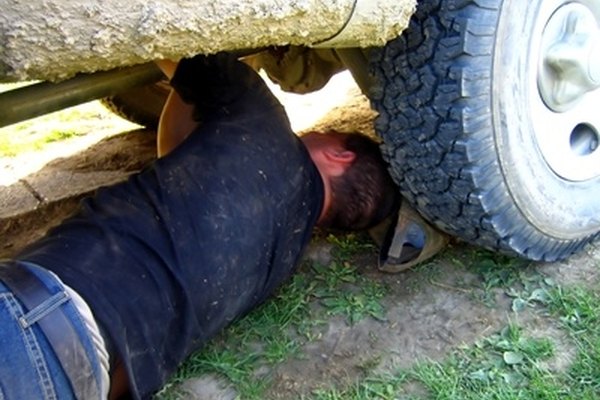 Because of the punishment that rocker panels receive on a daily basis, it is not uncommon to have to replace them, especially in later model vehicles. In addition, environmental conditions like rain and snow can hasten the rust that erodes rocker panels. While the replacement is a job that you can do at home, it is recommended that either you or an assistant be an experienced welder. Due to the great deal of cutting and grinding involved, you should have prior experience with such tasks so as to avoid damaging the body of your vehicle.
Remove the old rocker panels using a grinder along the edges of the panels. Be careful to wear the proper safety equipment and not to cut into to body of the vehicle while grinding.
Remove the old rocker panel and smooth any jagged edges from the rocker panel mounting surface using the grinder.
Weld the new rocker panel onto the mounting surface. Ask two friends to hold the panel for you as you weld it in place, and make sure that they are wearing leather gloves and safety goggles.
More Articles
Photo Credits
photo_camera under truck image by Patricia Mesanko from Fotolia.com