How to Replace Rusted Out Metal On A Car
by braniac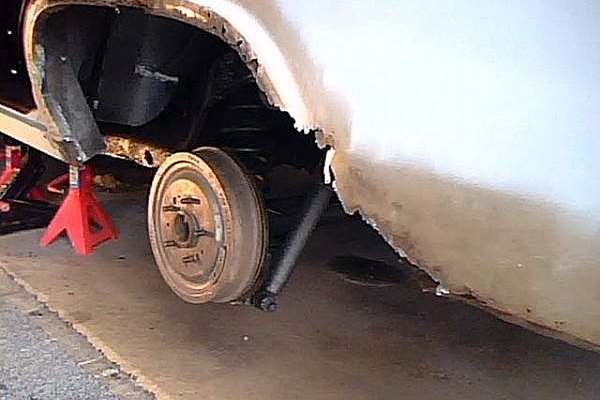 When dealing with rust on a car it is really just like you have always heard, that it works like a cancer and keeps eating away the metal unless you get rid of it. You can't just mask over it but have to remove it completely and replace the section with new sheet metal. This article is aimed at generally taking you through the steps of removing the old rusted metal and replacing with new 22 gauge sheet metal, which is a typical gage for general body repair for smaller panels and sections.
Tips
check

You will get a smooth straight cut with the grinder versing your snippers, but sometimes you can't get proper access with the grinder where a snippers will allow you more movement.

check

Allow Bondo to dry overnight before sanding down.

check

Save any old metal you remove to serve as a guide in forming your new metal.

check

Try to cut out metal in an area which will leave you a flat surface to work with rather than a body line curve.
Warnings
close

Always wear proper gear when welding and grinding.

close

Work in ventilated area.