How to Replace a Pathfinder Bumper
by Chris Moore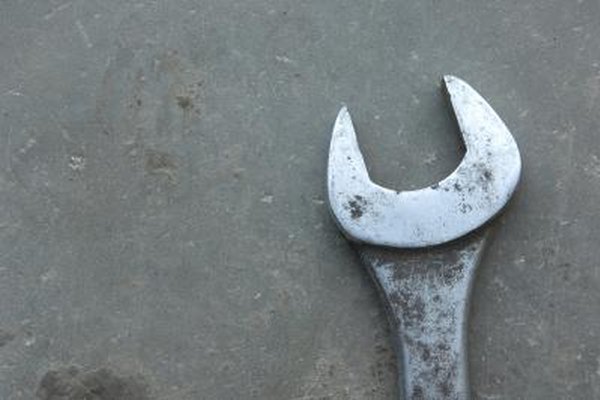 Damaged bumpers on your Nissan Pathfinder won't help protect the truck in a collision. If you've suffered one crash that's wrecked the front or rear bumper, replace it as soon as you can. You can also remove the stock bumpers to replace them with aftermarket designer ones if you wish. Replacing either bumper can be a simple operation, but it will require an extra person's help.
Front Bumper
1
Remove the inner fender shield from the wheel well by removing its seven mounting screws. Open the hood and remove the radiator grille by rotating its retaining clips 45 degrees with a screwdriver, pulling the grille forward and carefully lifting it out. Remove the grille moulding below the headlight and remove the bumper bolts on the fender followed by the clips connecting the bumper's lower half to the radiator support.
2
Disconnect the fog lights by removing the small grille from the bumper's lower part, removing the light's mounting bolts, pulling the light out and unplugging the electrical connector.
3
Remove the nuts and bolts for the bumper by reaching through the opening in the front with the wrench; have an assistant support the bumper as you do this. Remove the bumper from the truck.
4
Attach the new front bumper to the truck, using your assistant's help to support it, and attach all the nuts and bolts.
5
Re-install the fog lights and all other parts in the reverse order of removal.
Rear Bumper
1
Take off the mud flaps by removing their mounting screws. Remove the inner fender shield by removing its screw and push-pin fastener.
2
Check and see if the Pathfinder has a rear door tire carrier equipped. If so, remove the bolts for the tire carrier striker, the rubber bumper and tire carrier guide.
3
Detach the clips securing the bumper's upper half to the truck; there should be six of them. Remove the nuts connecting the bumper brackets to the frame as an assistant supports the bumper and remove the bumper.
4
Install the replacement bumper with the assistants help and the bolt/clips.
5
Reconnect all parts that were disconnected, including the bolts within the rear door tire carrier, if equipped, and the bolts to the bumper support brace.
More Articles
Photo Credits
Jupiterimages/Photos.com/Getty Images