How to Replace an E350 Ignition Switch
by Alibaster Smith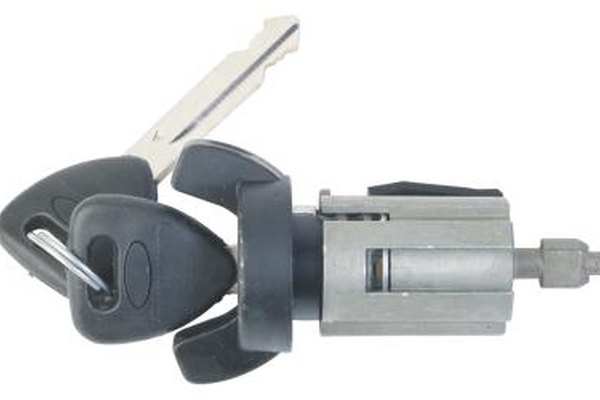 The ignition switch in a Ford Econoline E350 van sends an electrical signal to the starter motor when the ignition key is turned. Once the switch fails, you'll need to replace it. Replacement switches are available from most auto parts stores. The switch and cylinder are one unit and are secured to the steering column with a single retaining pin. You'll need to use a special tool, called a punch pin, to remove the switch.
1
Turn the ignition key to the "II" position.
2
Locate the access hole for the ignition release pin underneath the ignition cylinder and switch assembly. It will be a small hole slightly larger than 1/8-inch in diameter.
3
Insert a 1/8-inch diameter punch pin into the access hole.
4
Push the punch pin all the way in (to press on the ignition switch release tab) and pull the ignition key out with the ignition switch assembly. Then, pull the punch pin out of the access hole.
5
Insert the ignition key into the new ignition switch and turn it to the "II" position. Insert the ignition switch into the steering column until it snaps into place.
6
Turn the ignition key to the "off" position on the ignition face.
More Articles
Photo Credits
Hemera Technologies/PhotoObjects.net/Getty Images