How to Rent a Full-Size SUV
by Willa Dunn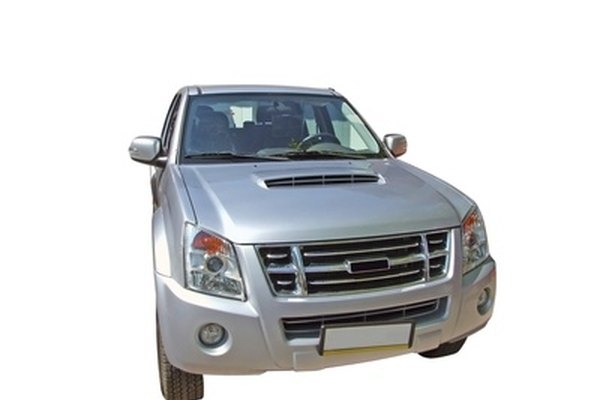 Rental companies offer vehicles in various models, colors and sizes. When your trip dictates the need for a larger vehicle, a full-size SUV is a great choice. Examples of full-size SUVs are the Ford Expedition, Toyota Sequoia and Chevrolet Tahoe, with seating options as high as nine passengers. Full-size SUV rental pricing will be higher than smaller vehicles like a sedan, but you may be able to find coupons or special deals. SUVs are generally not gas-efficient, so mileage will also be a consideration.
Determine your seating and luggage space requirements. Check out the vehicles available that meet this need, choosing alternative options in case your preferred vehicle is not available. A luxury car like a Mercedes-Benz has a smaller cargo capacity than a Chevrolet Tahoe. Determine what is more important. Some vehicles also offer luggage racks on the hood.
Check around for rental companies that provide the best deal in the vehicle you desire. Visiting the rental source's website is a start, but you may want to follow up with a phone call for verification and up-to-date information. Some research is always a good thing to make your rental as painless a process as possible.
Process your vehicle rental at your chosen rental source, either in person or online at the company's website using a credit card. As with all vehicle rentals, you must have a valid driver's license and meet a minimum age requirement, which at most locations is 21 years. Check with the rental company for other specific fees and applicable policies. Some companies will deliver the car to you, so if this is something you need, you'll want to keep that in mind when researching the company to choose.
Tips
check Weekend rates are often lower priced, and many companies offer special rates for events like holidays.
check Surcharges often apply to drivers aged 21-24; check with company for policy and charges.
check Stay away from unnecessary extra fees like insurance, as just purchasing the rental with your credit card may provide you with insurance from your credit card company. You will also want to look into whether your regular vehicle insurance offers protection for you while driving the rental.
References
Photo Credits
photo_camera 4x4 off road SUV truck image by goce risteski from Fotolia.com