How to Rent a Car with No Drop Fee
by Damica Brownswood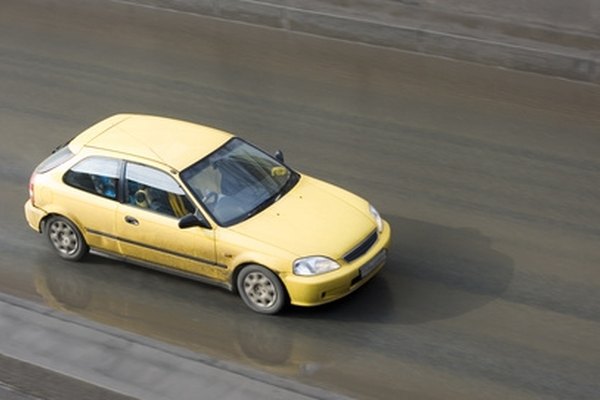 There are many reasons to rent a car. Many people rent cars when their own car is being repaired, while others need a car to travel between locations while they're on vacation. Rental car companies are businesses that purchase new or used automobiles with the intention of making money by renting them to the general public. Most companies will charge daily rates as well as weekly rates. Also, drop fees are often assessed; however, this particular fee can be avoided.
Locate a rental car company. There are several different car companies to choose from. For example, Hertz, Budget, and Avis are all reputable rental car companies. Save time by using sites like Expedia, Hotwire, and/or Priceline for comparison quotes. By plugging in your information, these sites will give you a list of rates from several different rental companies.
Select your pick-up and drop-off days. Use the pull down calendar tool to select the month and day you will be picking up and dropping off your vehicle.
Select your pick-up and drop-off times. Pay close attention to the times you select to pick-up and drop-off your rental. Hours of operation vary by location. Also, some companies will charge an extra day's rate if you decide to drop the car off after a certain time. You will discover this by reading the company's terms. This is often located at the bottom of their web page. Call to inquire if you are having trouble finding this information.
Find the most convenient location for your transaction. Your rental car company should have several locations from which it does business. Choose the location nearest to you. Also take into consideration that rates often vary by location. To avoid drop fees, choose to drop your car off at the same location that you will be picking the car up from.
Choose the type of automobile you wish to rent. Most companies will have different types of vehicles to choose from. For example, you can rent a sedan, a luxury car, a truck, an SUV and many more. Prices will vary depending on your selection.
Review your itinerary. Upon completion of your booking you will receive a review of your rental specifics and your total cost.
Book your rental. By proceeding, you have agreed to the terms of your rental. Some companies will require an upfront payment while others will allow you to pay when you pick up your rental. Most companies will email you a confirmation; however, be sure to print the confirmation page.
Tip
check If you have to drop your rental off at a different location, try calling the company to negotiate a waived drop fee. There is no guarantee that they will honor your request, but it's worth a try.
More Articles
Photo Credits
photo_camera yellow car, a honda japanese sport car model image by alma_sacra from Fotolia.com