How to Rent a Car for 3 Months
by David Stewart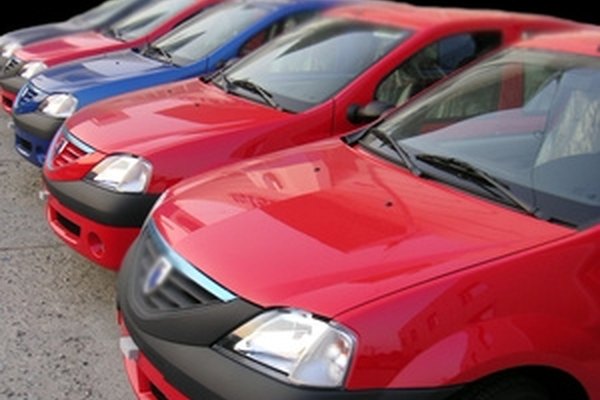 Whether you are on a business trip or leisure travel, renting a car gives you the flexibility and freedom to be on your own. In some places, traveling by car is the only way to get your work done. While car-renting has its own advantages, there are also difficulties associated with it in terms of comparing car rental companies and choosing the best rental deals. The following guidelines should help you to be well-informed of what to expect while renting cars and choose deals that save you money and avoid problems with the rental service.
Decide the type of car you want for your travel. If you are traveling with your family or with alot of equipment, an SUV or big sedan is ideal. If you are looking to be on budget and want to save on car rental and gas, go for the cheapest model available. If there are other factors you are looking for in the car such as eco-friendliness or one that offers automatic transmission, check with the rental company if such models are available. Also, make sure if the rental company can fulfill your special requests such as a car seat, GPS or other.
Look for a car rental company in the area you are traveling. Many car companies such as Avis, Rent-a-Wreck or Budget have locations nation-wide and even abroad. For trips as long as three months, you could get better rates from local auto dealer companies, but be sure to ask about their support in case of car breakdown or accident. You could use GPS to find local car rental companies or ask the hotel staff where you are staying for information.
Check for discounts. Ask the car rental company if they offer discounts for any major national organization or credit card programs of which you may be a member. If you work in a company that books cars frequently, you could negotiate for a lower rate. Go to the websites of the car rental companies. They often offer discounts here and you can also avoid booking fees.
Read the rental car service terms and conditions before booking, if you are doing it online. In case you are booking through phone, ask the agent about restrictions that apply. Get answers to questions like who can drive the car and the driver's age restrictions. Some rental firms may allow an immediate relative or a business associate to drive. The rental firm may require driver licenses of all the drivers, and their signatures on its contract form. Inclusion of additional drivers may attract extra charge. While 18 years is the common age group rental companies usually necessitate, some firms may allow only drivers of age 25 or above. There may also be age restrictions for senior citizens.
Ask the car rental company about the insurance options they offer. Since you will be renting the car for three months, you need to protect yourself from possibilities of a car breakdown or accident. The Collision Damage Waiver or Loss Damage Waiver removes your responsibility in case the rental car is damaged or stolen. Before you choose this option, check with your car insurance and credit card company as they usually cover this insurance. Additional Liability Insurance is another option rental companies provide, which protects you - the renter - as well as other authorized drivers from claims of third parties regarding physical injury, death or property damage caused by the rental vehicle usage. Again, check with your insurance agent if your auto insurance policy already provides excess coverage before buying this option.
Examine the car at the pickup spot. Check lights and turn signals for proper functioning. Look for any car body damages. Report defects immediately. Check the odometer reading for correct mileage information.
Tip
check Use a travel agent such as ASTA. Going through travel agents saves you time and efforts in finding the right car rental. Sometimes a travel agent can even save money on rentals for he may be well-informed about promotional programs and special rates unknown to the public.