How to Program a Remote Keyless Entry on a Viper 488V
by Matthew Fortuna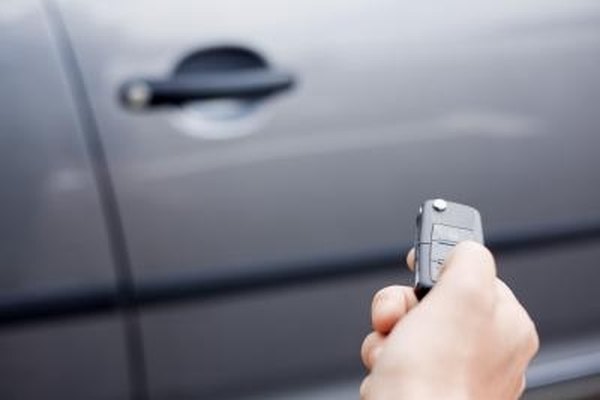 Viper is a well-known manufacturer of car alarms, keyless entry devices and remote starters. The Viper 488V car protection system has all three capabilities, and you can program your Viper 488V remote in just minutes from your driver's seat. This programming sequence requires no past experience or equipment, and will have your remote programmed in no time.
Enter your car with your 488V remote, leave your driver's door open and insert your ignition key into the ignition.
Press the "Valet" button on your remote once to program the alarm, twice to program the locks and three times to program the remote starter. Wait for the horn to chirp once, twice or three times.
Press and hold the "Valet" button again after the horn sounds, and then press the button on the remote that you would like to program. Do this while still holding the "Valet" button.
Release the button that you are programming once the horn chirps, and then release the "Valet" button. The horn will chirp one last time and you can remove your key from the ignition.
References
More Articles
Photo Credits
Jupiterimages/Polka Dot/Getty Images