How to Make a Truck Go Faster
by Blaze Johnson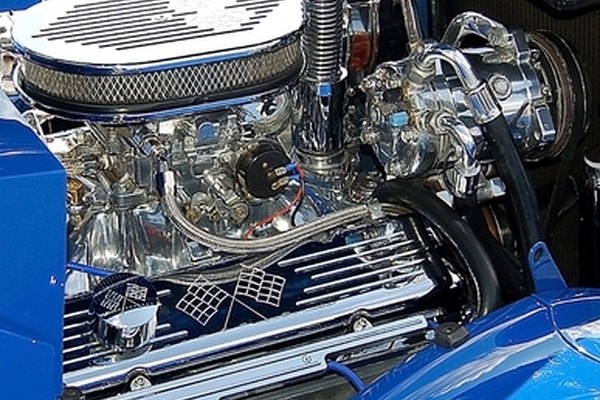 There are many improvements to a gasoline or diesel powered truck that will increase top speed and acceleration. Although the level of performance modifications available will vary from different truck makes and models, popular aftermarket part suppliers produce a multitude of performance upgrades for most trucks on the road today. Modifications to the engine, suspension, drivetrain, exhaust and engine management systems can dramatically improve a truck's speed and acceleration capability. Replacing certain bulky metal components such as the hood and fenders with fiberglass, carbon fiber or aluminum varieties will reduce the weight of the vehicle, improving performance as well.
Take the truck to a competent engine rebuilder and ask to have the engine bores oversized. The engine builder will increase the engine displacement by boring out the engine block cylinders and install oversized pistons, which will allow the engine to generate more horsepower.
Have a qualified mechanic install a cold-air induction system in place of the truck's original air filter box. The increased airflow will help the engine breath better, allowing a denser air-fuel mixture.
Have a muffler shop upgrade the exhaust system to a free flowing cat-back design. Original equipment exhaust systems are very restrictive in terms of performance, and a high performance exhaust system will increase the engines power.
Have the truck's electronic engine management system modified by a qualified technician with a high performance chip or reprogram the existing engine management system with an aftermarket programmer. Making changes to the electronic engine management system includes modifications to the ignition system, fuel mapping, engine RPM limit, top speed governor, transmission shift points as well as other electronically controlled areas of the vehicle.
Take a turbo diesel equipped truck to a qualified diesel mechanic to install a water/alcohol injection kit as well as a performance cool down timer. These particular aftermarket parts will increase the cooling efficiency of a turbo diesel and prevent damage from other engine performance modifications that cause an extraordinary amount of heat.
Have a body shop replace bulky steel body parts with available aluminum, fiberglass or carbon fiber components to reduce the weight of the truck and then have the new components painted. The availability of these aftermarket body parts depend upon the make and model of the vehicle.
Lower the truck's ride height to reduce drag. Replace the original manufactured suspension springs, spindles, shocks and front "A" arms with high performance aftermarket components designed to lower the vehicle. Complete high performance "drop kits" specifically designed for your truck are available from several aftermarket sources.
Tip
check Consider replacing older engines with newer and more advanced designs.
Warnings
close Always follow the traffic laws in your area.
close Always practice defensive driving while on the road.
Photo Credits
photo_camera chrome engine image by Thomas Czeizinger from Fotolia.com