List of Vehicles With 3rd Row Seats
by Karie Lapham Fay

Noel Hendrickson/Digital Vision/Getty Images

Third-row seats have become a popular option for millions of consumers. They provide extra room for carpooling and large families. So which newer vehicles offer third row seats? You might be surprised to learn the variety of vehicle makes and styles.
Cars/Station Wagons
If you can get past the 1970s image of the wood-trimmed wagon, station wagons today offer third-row seating in style. The Volvo V70, for instance, gets 28 mpg on the highway and offers third-row seating. For a little more, Mercedes offers the AMG E63 Estate Wagon and the R 500. The R 500 even has four bucket seats and a forward-facing third, topped with a rounded rear end--so it doesn't even look like a wagon. The Ford Taurus X has all the maneuverability of a car, with a raised third-row seat. Plus, it sells for much less than the Mercedes.
Minivans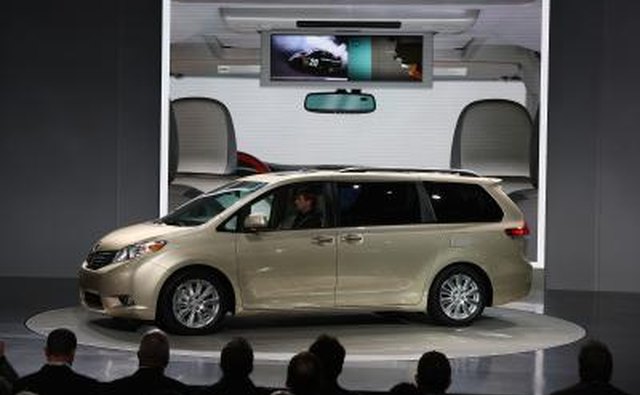 The minivan has long been a family favorite due to increased seating, fuel economy and carrying capacity. According to Consumer Reports, two of the highest rated third-seat minivans are the Honda Odyssey and the Toyota Sienna. Both are reliable and include entertainment systems. Chrysler's Town and Country minivan's center seats rotate, so passengers can watch the theater system and interact. When the third row is not needed, it folds down into underfloor compartments.
SUVs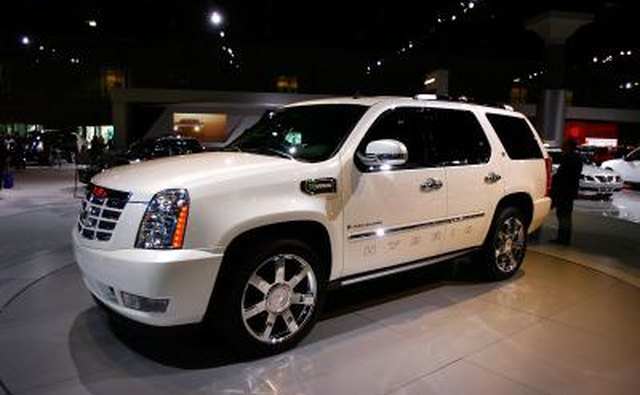 Larger than minivans, sports utility vehicles provide premium space and cargo capacity, though gas mileage is usually an issue. The Ford Expedition has impressive handling and tows very easily. The third-row seat folds into the floor and is fairly roomy. The Lincoln Navigator is the luxury version of the Expedition. It has an entertainment system and bucket third-row seats, which fold up electronically. Cadillac's Escalade offers the comfort and style of a sedan. It even has middle windows that roll all the way down. The third-row bench seat offers less room than some. Though its styling is a little odd Nissan's Armada is a full-size SUV with third-row seating that folds flat for cargo and tows fairly well.
Cross-Overs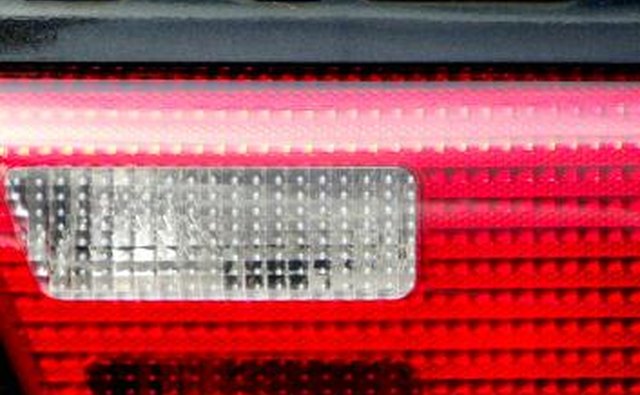 The newcomer on the automotive block is the cross-over vehicle. The Kia Rondo has all the luxuries of a much more expensive vehicle. With either a 4- or 6-cylinder engine, it delivers power, handling and fuel economy, but the third-row seat can be a little tight. However, both second- and third-row seats fold down for added cargo space. BMW's X5 is a luxury crossover that delivers performance. The third-row seat tends to be cramped, but both second and third rows fold down for added cargo space. The Chevy Traverse puts safety in mind with side airbags the complete length of the vehicle. Highway gas mileage is about 24, which is fairly good considering its V6 engine. The third-row bench seat even allows a little extra cargo room behind it. The Audi Q7 is a luxury cross-over that has bucket seats for the first and second row, and a folding bench for the third. The second row seats also slide forward a few inches to provide extra room to the rear.
References
Writer Bio
Karie Fay earned a Bachelor of Science in psychology with a minor in law from the University of Arkansas at Monticello. After growing up in construction and with more than 30 years in the field, she believes a girl can swing a hammer with the best of them. She enjoys "green" or innovative solutions and unusual construction.