Light Installation Instructions for Golf Carts
by Colette McCormick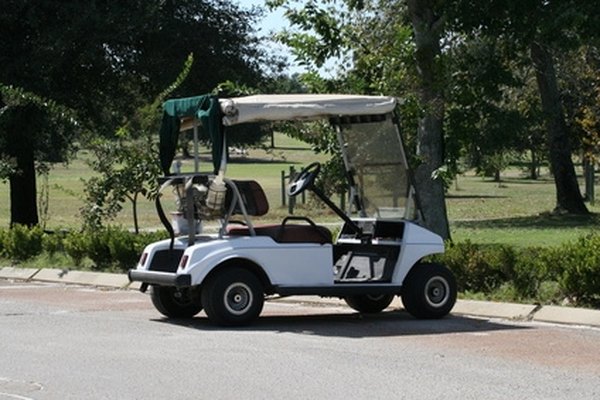 Golf carts do not usually come with lights fitted but if it is your intention to drive the cart on a public road, the law says that it must be equipped with headlights and taillights. Lights for golf carts are supplied in kit form which should come with everything you need and completing the job should not take more than a day. If, after reading the kit instructions, you do not think that you have the level of electrical knowledge needed to install these lights you could consider a basic electrical class.
Choose a light kit that is suitable for your golf cart. The kits are readily available from shops and websites that sell specialty golf equipment.
Open the kit and check that you have everything that you should have. Read through the kit instructions carefully to make sure that you fully understand what you have to do.
Park the cart and disconnect the battery.
Decide where on the cart you are going to put the lights. When choosing a location for the headlights you need to remember that the lights have to be positioned so that they light up the road but not shine into the eyes of oncoming drivers.
Fix the light mounting to the cart. Depending on the kit that you have chosen you will either have to drill holes to attach the mount or if you are using a clamp attachment you will need to secure this to a bumper or roll bar.
Follow the kit instructions to attach the lights to your selected mount and attach the wires to the electrical system of the golf cart. Different light manufacturers recommend different ways to run the cables and you should follow the manufacturer's suggestion.
Connect the switch leads to the toggle switch connector provided with the kit. Attach the switch to the dashboard.
Reconnect the battery and test the lights.
References
Photo Credits
photo_camera golf cart image by Earl Robbins from Fotolia.com